Obamacare still vital
Signature health care law remains intact despite GOP assaults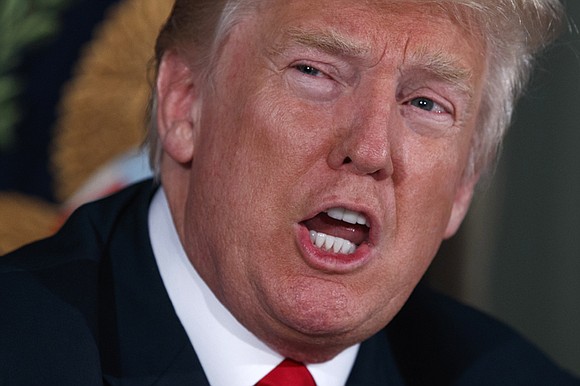 By Jeremy M. Lazarus
Don't panic if you bought individual or family health insurance coverage through the Affordable Care Act marketplaces.
The ACA, a.k.a. Obamacare, is struggling but still alive and will continue to operate, according to experts in the field, despite President Trump's decision last week to cut off premium subsidies to insurance companies.
It is still uncertain whether the Trump decision will stick. Attorneys general from Virginia to New York are threatening lawsuits aimed at reinstating those payments.
And despite the decision, the ACA marketplaces will still open Nov. 1 for enrollment.
More importantly, "everyone who qualified for reduced premiums and/or tax credits" to help pay the cost of health insurance will still qualify for those benefits if their income did not increase much, said Jill Hankin, an attorney and director of the Center for Healthy Communities at the Virginia Poverty Law Center in Richmond.
That's good news for people like Shirley L. Evans, 33, a receptionist at a dental office in Richmond and the single mother of two young children.
As a working adult making $22,500 a year, she makes too much to qualify for Medicaid, which provides only for persons below the 2017 poverty line, $12,600 for an individual, $16,240 a household of two, $20,420 for a family of three and $24,620 for a family of four.
Because her employer does not offer group health coverage for the staff, she relies on the ACA for her coverage. She currently pays less than $130 a month for insurance for herself; her children are covered through the Children's Health Insurance Program.

"Look, I couldn't afford to see a doctor without my health insurance," she said. "I barely make ends meet now, and I don't make enough money to pay full price for insurance. I bring home less than $1,300 a month after taxes, and health insurance would eat most of that up if I didn't get government help."
It doesn't matter that the government is not paying her insurance company; the ACA requires her health insurer to reduce her premiums because her income is less than 250 percent of the poverty line, which is $12,600 for individuals.
People who make less than $25,000 per year qualify for lower premiums and out-of-pocket medical costs under the ACA, regardless of what President Trump does to insurance payments. The amount is 250 percent of the poverty line, which was $12,600 this year for a single person.
For the people who qualify for the biggest reductions, their health insurance deductible — the out-of-pocket cost — can drop from about $3,600 a year to $250 because of discounts under the ACA.
(Two or more people in a household qualify for discounts at higher income levels depending on age and family size because the poverty line is based on income and family size.)
Ms. Hankin estimates that of the 390,000 Virginians who bought insurance through the ACA, about 80 percent, or around 312,000 people, would continue to qualify for tax credits, and of those, about 243,000 people also would qualify for tax credits and reduced premiums based on their age and income.