VUU teams head to NCAA regional tourney
3/10/2017, 8 p.m.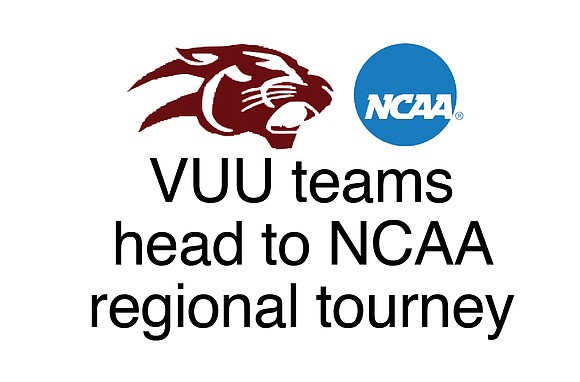 The Virginia Union University men's and women's basketball teams are heading to the NCAA, but both may be a bit rusty for the occasion.
VUU's men's team is the No. 7 seed and will face No. 2 Shippensburg University of Pennsylvania on Saturday, March 11, in the NCAA Division II Atlantic Region at Fairmont State University in West Virginia.
The Lady Panthers have drawn the third seed for the Atlantic Region at California University in Pennsylvania. The Lady Panthers will play No. 6 Wheeling Jesuit University of West Virginia on Friday, March 10.
The women's regional games run through Monday, March 13, with the regional champs advancing to the Elite Eight March 21 through 25 in Columbus, Ohio.
The men's team is 22-7, but haven't played since losing to Bowie State University on Feb. 23 in the CIAA Tournament quarterfinals in Charlotte, N.C.
The Lady Panthers are 23-4, but have been idle since a Feb. 24 loss to Johnson C. Smith University in the CIAA semifinals.
The CIAA holds its tournament a week earlier than most conferences.
Shippensburg University is 26-3 and the champion of last weekend's Pennsylvania State Athletic Conference.
Other men's first round matchups at Fairmont State University will be No. 1 Fairmont State against No. 8 Bowie State University, the CIAA champions; No. 4 Indiana University of Pennsylvania against No. 5 Kutztown University of Pennsylvania; and No. 3 West Liberty University of West Virginia against No. 5 Wheeling Jesuit University.
The semifinals are Sunday, March 12, with the regional championship on Tuesday, March 14. Regional champs advance to the Elite Eight March 22 through 25 in Sioux Falls, S.D.