'Date with Dad' celebrates 10th anniversary this weekend
3/17/2017, 8:56 p.m.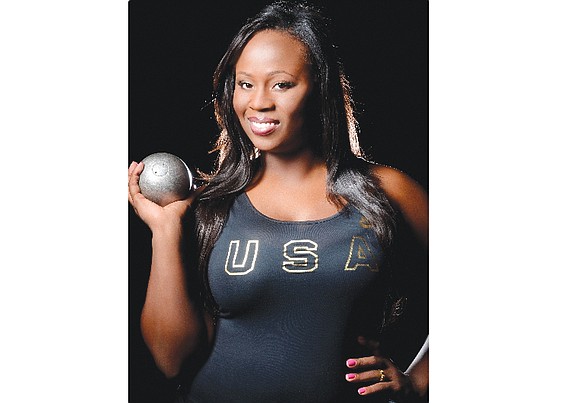 By Holly Rodriguez
When Kai Banks began working for Girls for a Change through AmeriCorps five years ago, she said she was only one year into recovering from a difficult marriage.
She helped plan activities for the organization's "Date with Dad" event, a series of activities intended to strengthen bonds between fathers and their school-age daughters in Richmond's African-American community. Longing for a stronger relationship with her father, she decided at the last minute to invite him to the group's signature event, a father-daughter dance.


"I realized that I had not shared with him what I'd been going through," she said. "The dance has helped me so much because now we intentionally work on having a better relationship with each other."
Ms. Banks said she has seen a benefit for just the dads as well.
"I love that we have the opportunity to celebrate dads, and they get to support each other," she said. "They are building their own network."
This month, "Date with Dad" is celebrating its 10th anniversary with a weekend of events, including a semi-casual father-daughter dance Saturday among the flowers at Lewis Ginter Botanical Garden in Henrico County and Sunday's father-daughter dance at the Richmond City Justice Center.
"A Dance of their Own: A Father-Daughter Dance in Jail," that includes a dinner, dancing and activities, is designed to bring incarcerated dads together with their daughters for uninterrupted time.
Girls for a Change CEO and Camp Diva founder Angela Patton started "Date with Dad," and has worked to grow the event during the past decade. Through her efforts, the event has attracted celebrity guests and special speakers, including radio personality Tom Joyner, actors Malik Yoba and Chad Coleman and "This Is Life" host Lisa Ling.
This year's special guest at Saturday's "Wonder-Filled Dance at the Garden" is Olympian Michelle "Shot Diva" Carter, who won the gold medal in the shot put during the 2016 Summer Games in Rio de Janeiro and broke her own American record with the winning toss of 20.63 meters.
Ms. Carter is the daughter of former San Francisco 49ers football player Michael Carter, who also won a silver medal in the shot put during the 1984 Olympics in Los Angeles.
The event from 4 to 9 p.m. will be hosted by comedian Antoine Scott and singer Nickey McMullen, and will include a scavenger hunt, tours of Lewis Ginter Botanical Garden, a photo booth, live entertainment, activities, contests and prizes.
Additional activities this weekend include "Active Dads," an evening for fathers and their daughters to focus on fitness, 6 to 9 p.m. Friday, March 17, at the Downtown YMCA, 2 W. Franklin St., and "Daughters Discovering Science with Dad," which includes a free ticket for daughters who are accompanied by their dads, 11:30 a.m. to 5 p.m. at the Science Museum of Virginia, 2500 W. Broad St.
For more details and tickets, contact Ms. Banks at (804) 683-7999 or www.eventbrite.com/d/va--richmond/date-with-dad-weekend-2017/