Beverly Crawford, who ran law firm with husband, Sa'ad El-Amin, remembered for her passions
7/6/2018, 5:04 p.m.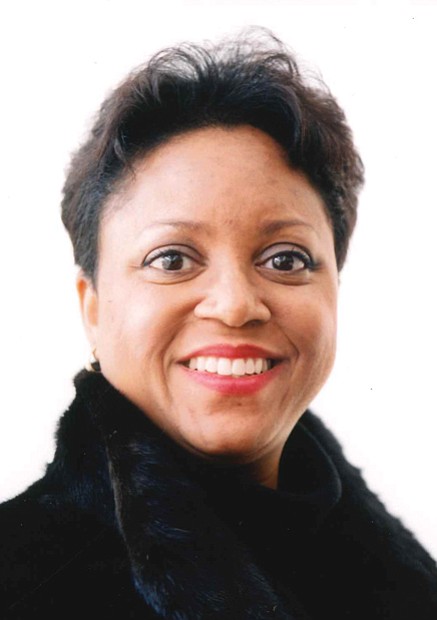 Family and friends gathered Saturday, June 30, to celebrate the life of Beverly Diane Crawford, a former attorney and wife of former City Councilman Sa'ad El-Amin.
The Richmond native and mother of two children succumbed to cancer on Tuesday, June 19, after a four-year battle. She was 63.
A graduate of Virginia Commonwealth University and Howard Law School, Ms. Crawford's career included work as a staff attorney for Central Virginia Legal Aid and as a legislative aide for the late Dr. Benjamin J. Lambert III during his tenure in the House of Delegates and, most recently, for Delegate Delores L. McQuinn.
The list also includes her service as general counsel and assistant director of government relations for the Virginia Education Association and her 11 years of partnership in private practice with her husband in the firm they founded after they married in 1991. She specialized in civil rights and employment law.
During her legal career, she also taught as an adjunct professor of constitutional law at Virginia Commonwealth University and an adjunct director of the employment clinic for a time at the University of Richmond.
Ms. Crawford also served on the board of the Richmond Community Action Program (now CAP-UP) and for a time as president of the board. She also served on the Richmond Slave Trail Commission and volunteered with Lewis Ginter Botanical Garden and the Richmond Society for the Prevention of Cruelty to Animals.
The Virginia State Bar revoked her law license in 2002 for allegedly mismanaging a client's estate.
"The law was her profession," Mr. El-Amin, her husband of 27 years, said at her memorial service, but "her passions were her children and family, music and art and cooking."
Ms. Crawford also filled the family's North Side home with art from Africa and local artists.
Survivors also include her daughters, Marissa El-Amin and Alana El-Amin; a stepson JeRoyd W. Greene III; two stepdaughters, Nicole Taylor and Lisa Bennett; two sisters, Jacqueline Holmes and Deborah Ames; a brother, Michael Crawford; and nine grandchildren.