Making moves
Legal battle to remove Parker Agelasto from City Council ramps up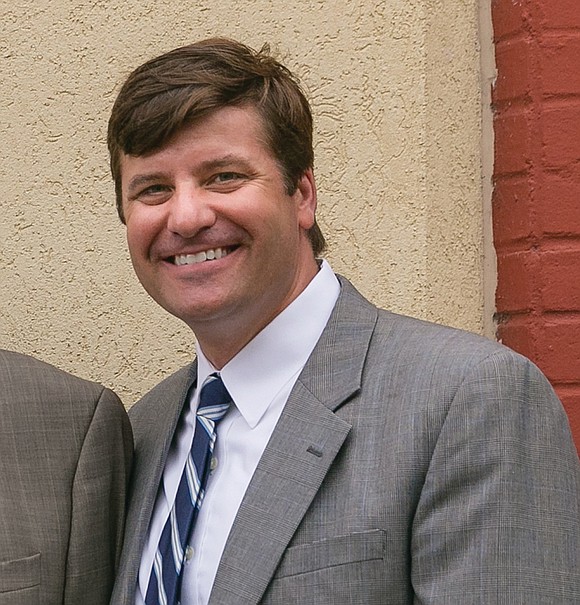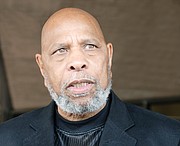 The legal fight to remove 5th District City Councilman Parker C. Agelasto from office as the result of his move to the 1st District last year is gaining new energy.
Former City Councilman Sa'ad El-Amin told the Free Press that he is on the verge of filing a request with the Richmond Circuit Court to remove Mr. Agelasto from office because he no longer lives in the district he was elected to represent.

Mr. El-Amin, who served five years on council from 1998 to 2003 and now operates a legal consulting firm, said he is waiting until he meets on Friday with Commonwealth's Attorney Michael N. Herring.
"I'm ready to file," Mr. El-Amin said Tuesday, adding that he put his filing on hold after Mr. Herring invited him to discuss the matter.
Mr. El-Amin said he is still hoping that Mr. Herring will agree to file the action as he is empowered to do.

In a letter dated Feb. 13, Mr. El-Amin urged Mr. Herring to ask the Richmond Circuit Court to issue a "writ of quo warranto" that would find Mr. Agelasto's continued service on City Council represents a violation of the state law that requires every state and local elected official to live and be eligible to vote in the district he or she serves.
Mr. Herring acknowledged that Mr. El-Amin provided an accurate summary of the law and provided a legal basis for seeking a writ. But Mr. Herring so far has pledged only to "consult with appropriate parties" and to "take the time I need to reach a well-reasoned decision on any action by my office."
Under a little known provision of state law, the attorney general, the commonwealth's attorney or "any interested person" can ask a circuit court to issue a write of quo warranto "against a person for the misuse or nonuse of any privilege conferred upon him by law" or "against any person who intrudes into or usurps any public office."
Mr. El-Amin, who lives in the 6th District that he represented on council, notified City Council members of his request to Mr. Herring. He also urged council members to consider making a request to Mr. Herring to file the writ, and he informed them he would apply to the Richmond Circuit Court for the writ if Mr. Herring did not.
Council President Cynthia I. Newbille said Monday night she has no plans to schedule a meeting with council colleagues to discuss the letter and that other members of the council have not requested such a meeting. That in large measure is because of the advice of City Attorney Allen L. Jackson.
In response to Mr. El-Amin's letter, Mr. Jackson wrote a memo to City Council in which he described Mr. El-Amin's letter as identifying "the correct legal process for challenging the right of an elected official to hold office," but also advised the council not to get involved.
Mr. Jackson stated that he believes that the City Charter only empowers the council to remove a member for committing a crime or "malfeasance in office or neglect of duty, neither of which can properly be said to be present in this situation." In his view, the issue of Mr. Agelasto's residence can only be decided by a "judge or jury in a proceeding brought in Circuit Court" under the writ of quo warranto procedure.