Agelasto's council fate may rest with hearing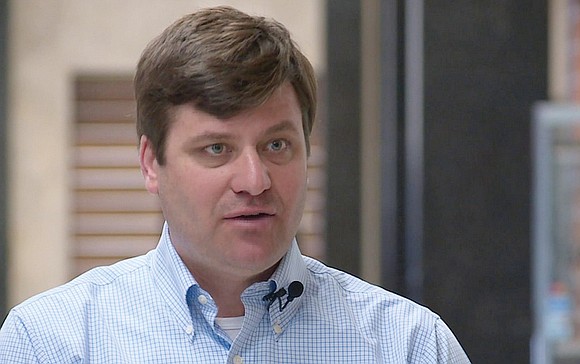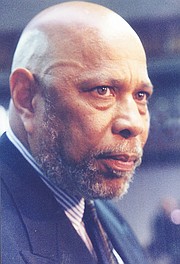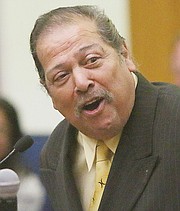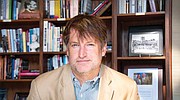 Parker C. Agelasto's service on Richmond City Council is now in the hands of a Richmond Circuit Court judge after months of controversy over the 5th District councilman's move to a home outside the district.

Judge W. Reilly Marchant is scheduled on Tuesday, June 18, to hear a request to issue a temporary injunction to immediately bar Mr. Agelasto from continuing to represent the district.
Should Judge Marchant issue the injunction, Mr. Agelasto would be out, and City Council likely would need to temporarily appoint someone to fill his seat until a special election is held in November.
Sa'ad El-Amin, a former 6th District council representative who currently specializes in administrative law, is pushing for the injunction as part of his overall strategy to force the immediate removal of Mr. Agelasto, who moved with his wife and children last summer from Floyd Avenue in the 5th District to a Franklin Street home in the 1st District.

Mr. El-Amin also has filed a request with the court for a declaratory judgment that Mr. Agelasto has vacated the seat as a result of the move. But a hearing on that request has not been scheduled.
Mr. Agelasto previously announced he would resign at the end of November, and seven or more people are now gearing up to run to fill the final 13 months of his term that ends in December 2020.
The special election will coincide with the Nov. 5 general election.
Mr. Agelasto's resignation was arranged through a deal with outgoing Commonwealth's Attorney Michael N. Herring to avoid Mr. Herring filing for a court writ to have him removed.
Among those considering filing to run by the Friday, Aug. 16, deadline are former 5th District Councilman Henry W. "Chuck" Richardson and University of Richmond professor Thad Williamson, a former adviser to Mayor Levar M. Stoney.
Ahead of next week's hearing, Mr. Agelasto declined to comment on Mr. El-Amin's legal action. He has declined to comment on any of the legal action involving his tenure on the council, including action filed by Mr. Richardson during the winter that is scheduled for a hearing on Monday, July 22.
Like Mr. Richardson, Mr. El-Amin is not satisfied with the slow pace of Mr. Agelasto's departure. Mr. El-Amin has been frustrated that neither City Council nor any other city officials are taking direct action on what sees as Mr. Agelasto illegally holding onto a seat to which he is not entitled.
"This is a clear-cut case," Mr. El-Amin said, adding that it is being ignored.
Essentially, Mr. Agelasto is being allowed to participate on the council and cast votes while unlawfully occupying that seat, Mr. El-Amin stated in his request for an injunction. "All votes that he has cast since vacating the seat are invalid," Mr. El-Amin asserts in the filing.
Mr. El-Amin said he plans to call Mr. Herring as a witness at the injunction hearing to testify that he verified that Mr. Agelasto has moved out of the district and about Mr. Herring's preparations to seek a court writ and hearing to have Mr. Agelasto removed from office.
Mr. El-Amin said he would urge the judge to take action to end what he believes is Mr. Agelasto's illegal activity.
In a revamped filing that includes the request for the temporary injunction, Mr. El-Amin points to sections of state and city laws that require elected representatives to live in the district they are elected to serve. An elected official who moves out of the district immediately vacates the office, according to state Code section 15.2-1526.
In past statements, Mr. Agelasto has acknowledged that he and his family live outside the 5th District. However, he rents out the 5th District house and still uses that address for voting purposes. He has said he plans to return and live there at some point.