Judge dismisses Richardson's suit to unseat Councilman Agelasto
George Copeland | 8/16/2019, 6 a.m.
A legal effort to immediately remove Richmond City Councilman Parker C. Agelasto from office was dismissed last week by a Richmond Circuit Court judge.
Former City Councilman Henry W. "Chuck" Richardson was seeking a declaratory judgment that Mr. Agelasto had vacated the council seat based on a state law requiring him to live in the district he serves.
Mr. Agelasto has acknowledged that he moved out of the city's 5th District, which he represents, into a home in the city's 1st District, and has said he will resign from City Council effective Nov. 30.
Mr. Agelasto was not present for the Aug. 8 hearing before Judge William R. Marchant, but was represented by attorney Anthony Troy, a former Virginia attorney general.
While noting the factual evidence Mr. Richardson and his attorney David Prince provided, Judge Marchant questioned whether the court was "the correct vehicle" for the case. He dismissed Mr. Richardson's suit, noting that going through city officials would be a more appropriate vehicle to remove Mr. Agelasto from office.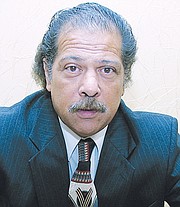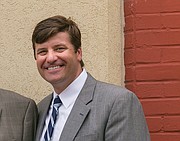 Mr. Richardson expressed disappointment in the ruling and said he will refile his challenge. He also said he will contact Richmond Commonwealth's Attorney Colette W. McEachin for further help.
Mrs. McEachin's predecessor, former Commonwealth's Attorney Michael N. Herring, reached an agreement with Mr. Agelasto, who initially announced he wouldn't seek re-election in 2020. The agreement, however, required Mr. Agelasto to resign from the office to avoid having Mr. Herring go to court to remove him.
A special election is slated for Nov. 5.
When contacted, Mrs. McEachin said she had no comment on the situation.
While Mr. Agelasto has received criticism from some of his City Council colleagues for moving out of the district, none have made moves to remove him from office.
Mr. Richardson called Judge Marchant's decision "absurd," saying it potentially opens the door for other people to seek office, win elections and move outside the district they represent without immediate consequence.
Mr. Agelasto has served on City Council since 2013.
Mr. Agelasto's refusal to step down immediately also has been challenged legally by former City Councilman Sa'ad El-Amin, whose case also was scheduled in Judge Marchant's court.
In a telephone interview on Monday, Mr. El-Amin said he has chosen not to continue his suit after learning the results of the hearing in Mr. Richardson's case. He said he is "giving serious consideration to pursuing another avenue," although he declined to say more.
"I feel that this is a sorry state of affairs," Mr. El-Amin said of the hearing's result.
Mr. Prince and Mr. El-Amin both pointed to a Virginia Beach Circuit Court ruling last April as support for the removal of Mr. Agelasto from office. A judge in the resort city found that Virginia Beach School Board member Joel McDonald vacated his office by moving out of his district, leaving his district seat vacant and his former district without a representative.
In the hearing, Judge Marchant and Mr. Troy both pointed to the difference in the cases. They said Virginia Beach officials brought the case against Mr. McDonald, while Mr. Richardson holds no special relationship to Mr. Agelasto beyond living in the district Mr. Agelasto represents.
Mr. Prince said in court that view "neuters the individual," leaving the decision to elected officials while removing the power of citizens to hold their representatives accountable.
"What would you have (Mr. Richardson) do?" Mr. Prince asked Judge Marchant. "Threaten the man? Picket outside his house?"