Carillon event to commemorate 100th anniversary of World War I
3/31/2017, 5:26 p.m.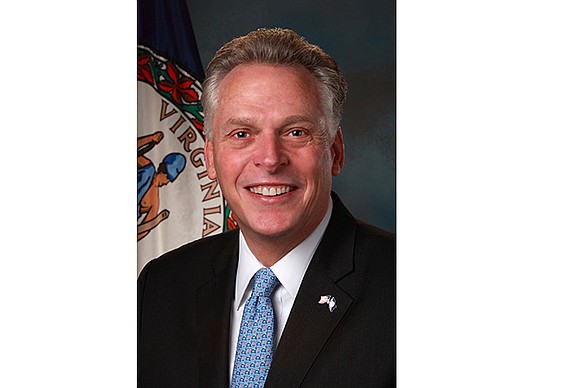 The Virginia World War I and World War II Commemoration Commission will recognize the 100th anniversary of the United States entering World War I with an event Thursday, April 6, at Richmond's WWI memorial — the Carillon in Byrd Park.
The Carillon, a 240-foot bell tower at 1300 Blanton Ave. in the city's West End, was dedicated in 1932 to honor the 3,700 Virginians who died in the war.
The free public ceremony will include a bell concert and wreath-laying at 11:45 a.m., followed by the commemoration program at noon. Speakers include Gov. Terry McAuliffe; Maj. Gen. Timothy P. Williams, Virginia's adjutant general; and historian Lynn Rainville of Sweet Briar College.
Delegate Kirk Cox of Chesterfield County, chairman of the commission, will serve as master of ceremonies.
Music will be provided by John Marshall Regimental Band Alumni, which organizers said played 85 years ago at the Carillon's dedication. Richmond's Franklin Military Academy also will participate.
"Profiles of Honor," a mobile exhibition of memorabilia and artifacts from WWI and WWII, will be open for visitors following the ceremony. People are asked to bring photos and artifacts from both wars to be scanned and added to the exhibition that will be become part of the Library of Virginia's collection. A booth also will be available for oral histories.
Listed as a Virginia Historic Landmark and on the National Register of Historic Places, the state-owned Carillon will be closed after the ceremony for an 18-month renovation.
Organizers of the event said plans are to reopen it by November 2018, the 100th anniversary of Armistice Day, now known as Veterans Day, which marked the signing in France of the armistice between the Allied nations and Germany ending WWI.

A plaque at the Carillon includes the names of Virginians killed during WWI, including 537 African-Americans.
For details about the Carillon commemoration and other events, go to www.VirginiaWorldWarI.org/2017.