Mount Olive Baptist Church walk to symbolize 150-year history
5/5/2017, 8:29 p.m.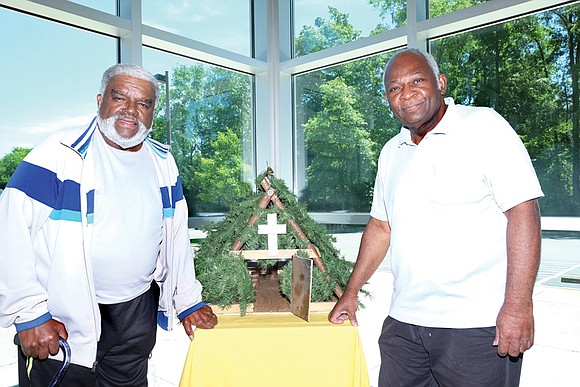 By Bonnie V. Winston
When members of Mount Olive Baptist Church make the 8/10th of a mile walk from Hungary Road Baptist Church to their sanctuary in Henrico County this Saturday, it will symbolize an important journey in the church's 150-year history.
"The end of slavery changed the way we worshipped as African-Americans in the Yellow Tavern community" of Henrico, said Deloris M. Lawson, chair of Mount Olive's 150th Anniversary Committee and chair of the church's historical ministry.
As African-Americans, Mount Olive members originally worshipped at the white-run North Run Baptist Church but were segregated in a section for black people, Ms. Lawson said.

To worship freely and without the oversight of white ministers, African-American churchgoers purchased 1.18 acres of land to build their own church, which they dubbed "Brush Arbor."
"It was built by members with tree limbs and brush," Ms. Lawson said, "like a lean-to. It was on the same site where we are located today."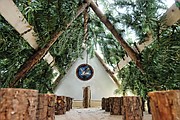 The price of the land, she said, was $40 when it was purchased on May 2, 1867.
The church's 170 members were led by the Rev. Burrell Toler, an African-American minister sent by the Shiloh Baptist Association, which formally recognized the new congregation, according to church documents.
Since then, Mount Olive has grown to 550 members, some of whom are descendants of the original members. The congregation, now led by the Rev. Darryl Thompson, has two buildings — an 800-seat sanctuary with offices and meeting rooms for Bible study and a 300-person-capacity Fellowship Hall, where it operates two food pantries.
The white North Run Baptist Church from which the Mount Olive congregation sprang is now called Hungary Road Baptist Church. It is located right down the road.
At 9:30 a.m. Saturday, May 6, members of Mount Olive will walk from that church at 1733 Hungary Road to Mount Olive, 8775 Mount Olive Ave. They call the event the "First Annual Brush Arbor Walk," the kickoff of its 150th anniversary celebration. The walk's grand marshal will be Rev. Thompson.
A replica of Brush Arbor has been crafted by church trustees Eugene Mallory and Raymond Mitchell and will be on view at the church, Ms. Lawson said.
The walk will be followed by an old fashioned ice cream social, which will be open to the public without charge.
Ms. Lawson said plans calls for special programs throughout the year, including a classic and antique car show in June and July, programs featuring the Rev. Al Sharpton, founder and president of the National Action Network, and anniversary speaker Dr. John W. Kinney, retiring dean of the Samuel DeWitt Proctor School of Theology at Virginia Union University.
Information: Ms. Lawson, delorislawson@comcast.net or (804) 519-1098.