Missing from church on Mother's Day: Women wishing to be moms
5/19/2017, 8:20 p.m.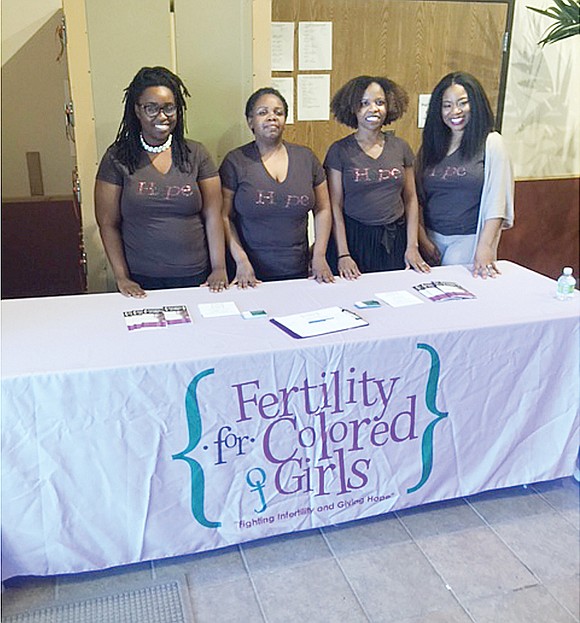 By Adelle M. Banks
Religion News Service
For years, Mother's Day worship services were simply too much for Candace Wohl.
She would arrive at her church, just after a failed in vitro fertilization treatment, only to witness a baby dedication and proclamations that "our church is a fertile one."
"I'm never coming back to a Mother's Day service," she decided at the time.
But after the birth of her 3-year-old daughter, Ms. Wohl, a conservative Christian, wrote to the clergy at Believers Church in Chesapeake. She asked for more sensitivity and suggested a litany for the service that included a prayer for "fruitfulness" for the infertile women in the congregation.
"It's a little ask; it's a little win," she said of the women in the pews who are wishing for an acknowledgment of their grief on the day honoring mothers. "But it goes a long way."
Laywomen with popular blogs — such as In Due Time and Trials Bring Joy — and women clergy authors are increasingly writing about their personal experience with infertility. They're bringing the issue into pulpits and church basements and sharing its causes and treatments to help the faithful understand their expensive and often unsuccessful attempts to give birth or to adopt.
The Centers for Disease Control and Prevention reports that 12 percent of U.S. women — or 1 in 8 — ages 15 to 44 years have difficulty getting pregnant or carrying a pregnancy to term.
The Rev. Elizabeth Hagan, an American Baptist minister who adopted a child after struggles with miscarriages and infertility, said whenever she has been in a pulpit on Mother's Day she strives to include women who are struggling to have babies as well as those who have lost children or their own mothers.
"It's like a time bomb waiting to explode, I think, in many congregations," said Rev. Hagan, 37, author of "Birthed: Finding Grace Through Infertility."
"Many of them do not feel safe in church on Mother's Day in particular, and so anything that a clergyperson can do to acknowledge the grief goes a long way to help people feel welcomed."
The stories of women in the Bible giving birth in old age after decades without children — from Sarah in the Torah to Elizabeth in the New Testament — have become sources of inspiration for some and pain for others.
"I think oftentimes they're used with decent intention to give hope and to have faith. But, in reality, I think they do the exact opposite," said Justine Brooks Froelker, an author and counselor whose rounds of IVF with her husband produced three embryos but their surrogate never got pregnant.
Ms. Froelker, 37, author of "The Mother of Second Chances," has written online devotionals for a Bible app to help readers find other verses — about trusting God and finding peace — to walk through what she calls "The Complicated Gray," longing for traditional motherhood while learning to love life as it is.
The Rev. Stacey Edwards-Dunn, an executive minister at Trinity United Church of Christ in Chicago, has focused on the challenges faced by African-American women who often counter a stereotype of being hyperfertile. Her group, Fertility for Colored Girls, a national organization, is connected to more than 50 churches. It raises money for infertility treatment and adoption and holds support group meetings, in person and by phone, to share concerns and "praise reports."