Personality: Dr. Staci E. Carr
Spotlight on president of Autism Society Central Virginia
5/19/2017, 8:16 p.m.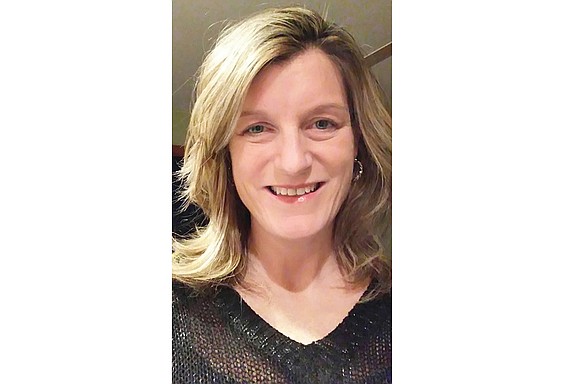 Dr. Staci E. Carr is passionate about helping individuals and families living with autism spectrum disorder.
She says that from a young age, she knew she wanted to help people. As a psychology student in 1994, she began working with a 9-year-old girl diagnosed with autism and was driven to learn more about the subject.
When she moved to Richmond in 2001, she had been working in the field as a autism consultant and researcher on topics such as skill development, sexuality and autism and evidence-based practices for intervention.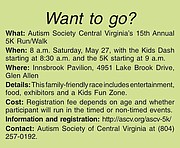 Now, she is using her knowledge about autism in volunteer service on the board of the Autism Society Central Virginia. She got involved with the board in 2015 and became its president earlier this spring.
"I am honored to be president of the board, and am eager to work with the amazing staff and board members to continue the work that we do to help all those affected by autism," Dr. Carr says.
As president of the organization, she is leading the nonprofit's 15th Annual 5K Run/Walk scheduled for Saturday, May 27, at Innsbrook Pavilion.
The event is the ASCV's primary fundraiser thanks to the help of more than 150 volunteers. Last year, more than 1,600 participants ran or walked in the event, with the organization raising more than $100,000 to help with its mission of educating, advocating and supporting individuals with autism spectrum disorder and their families.
A 2014 report by the Centers for Disease Control and Prevention concluded that the prevalence of autism was 1 in every 68 births in the United States and almost 1 in 42 boys, a rate that continues to rise.
Dr. Carr says three major areas are examined to evaluate whether a person has autism — communication, behavior and social interaction. Signs of autism include impairments in social communication and interaction and repetitive patterns of behavior.
The disorder often is under-diagnosed among African-Americans, she says, because evaluators tend to look more at behavior. This can lead to misdiagnoses, she says, such as having an emotional disturbance, attention deficit disorder or other disorders.
Additionally, she says, some physicians may dismiss parents' concerns about their child, while other parents may rely on public school systems to recognize that their child has autism.
The Autism Society Central Virginia, she notes, can provide parents and families with information and referrals, individual and family support and education through a variety of workshops.
Meet this week's Personality and advocate for those with autism, Staci E. Carr:
Date and place of birth: March 23 in Warren, Mich.
Occupation: Technical assistance coordinator, VCU Autism Center for Excellence.
Current residence: Brandermill in Chesterfield County.
Education: Master's and doctoral degrees in psychology, Virginia Commonwealth University; master's of education, Harvard University.
Family: Daughter, Morgan, 15, and son, Peter, 11.
When Autism Society Central Virginia was established: Early 1990s.
Mission of ASCV: To improve the lives of all affected by autism by maximizing self-sufficiency, independence and quality of life.
When I was elected ASCV board president: Spring 2017.