Basquiat work sells for record $110.5M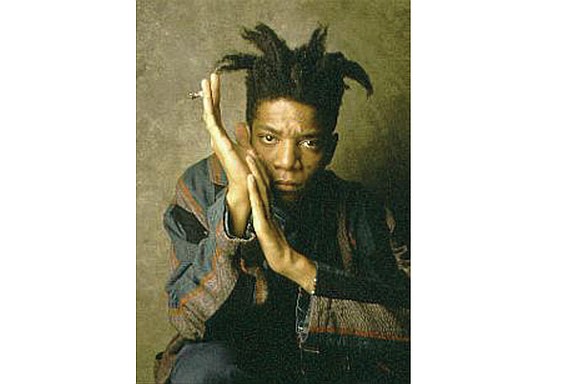 A little-seen painting by Jean-Michel Basquiat that sold for $19,000 in 1984 soared to an astounding $110.5 million at Sotheby's auction of contemporary art last week.
Sotheby's officials said the May 18 sale of "Untitled" was an auction record for the artist. It also set a record price for an American artist at auction.
The painting's graffiti-like typography depicts a face in the shape of a skull.
Art lovers heralded the sale, in part, because of the mercurial background and meteoric rise of the artist, who was born in Brooklyn, N.Y., to a Haitian father and Puerto Rican mother. He rose from a homeless 15-year-old, whose raw talent was recognized during his early participation at the Children's Art Carnival in Harlem, to his work gaining the attention of Andy Warhol, with whom he later collaborated.
Mr. Basquiat died of a heroin overdose in August 1988 at age 27.
"Tonight, Jean-Michel Basquiat entered the pantheon of artists whose works have commanded prices over $100 million, including Picasso, Giacometti, Bacon, and Warhol," said Gregoire Billault, head of Sotheby's Contemporary Art Department in New York.
Mr. Basquiat's vibrant, untitled 1982 portrait achieved the sixth-highest price for any work of art at auction, bearing testament to the eagerness of deep-pocketed collectors to spend freely on trophy pieces.
The canvas was bought by noted Japanese collector and entrepreneur Yusaku Maezawa, founder of e-commerce giant Start Today, after a 10-minute, old-school bidding war that included four participants beyond the $60 million pre-sale estimate.
"When I saw this painting, I was struck with so much excitement and gratitude for my love of art," said Mr. Maezawa, adding he hopes it "brings as much joy to others as it does to me."
Mr. Maezawa said he intends to lend the work for public exhibitions around the world before housing it in his own museum in his native Chiba, Japan.
Sustained whoops and cheers that harked back to the tenor of the post-2010 art market boom, which was marked by spiking prices and ever-new records, broke out as the hammer came down in Sotheby's packed salesroom.
"We are living in extraordinary times," said Oliver Barker, Sotheby's senior international specialist of contemporary art who also served as auctioneer, as jubilant Sotheby's officials toasted the sale.
"This is what the auction theater is really about," Mr. Barker added. "You had two determined bidders who really had to have this picture."
The room's atmosphere, he observed, took on that of a nightclub after the Basquiat work's success.
The sale was not without other highlights, though none in the same league.
Roy Lichtenstein's "Nude Sunbathing" fetched $24 million, while Gerhard Richter's "Abstraktes Bild" went for $15.4 million. Both works sold in the middle of their estimate range.