Jordan Peele's film success continues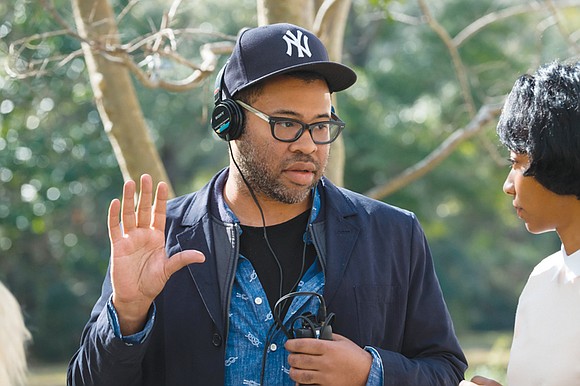 Jordan Peele, the comedian turned filmmaker who wrote, produced and directed the blockbuster film, "Get Out," is following up with a provocative original thriller set for release in March 2019.
Universal Pictures announced the release date for Mr. Peele's untitled film on Monday.
"Get Out" became a box office phenomenon this year, grossing $229.6 million worldwide at the box office while having a production budget of only $4.5 million.
Universal Pictures distributed "Get Out" and has since set a first-look deal with Mr. Peele and his Monkeypaw Productions.
Currently untitled, the new movie's plot details are being kept under wraps. Mr. Peele will write, direct, and produce the social thriller based on his original idea.
"Through extraordinary imagination and fearless humor, Jordan has proven himself to be a game-changer who is driven to tell stories that are as commercially entertaining as they are disruptive and provocative," Donna Langley, chairman of Universal, stated in an announcement on the company's website.
His new movie may face competition from Brie Larson's "Captain Marvel," which is to open the week before, and Millie Bobby Brown's "Godzilla: King of the Monsters," which is set to launch the following week.
Under his new deal, Mr. Peele also will produce a wide range of movies for the studio through his Monkeypaw Productions, including several micro-budget projects with Jason Blum, as he did with "Get Out."
Mr. Peele also recently announced plans to develop "Lovecraft Country," a new HBO event series with Bad Robot's J.J. Abrams and Ben Stephenson, and "Underground" co-creator and showrunner Misha Green. 
Mr. Peele broke out — along with Keegan-Michael Key — on the Comedy Central sketch series "Key & Peele."