'Get Out' surprises at Oscar nominations
Reuters | 1/26/2018, 1:15 p.m.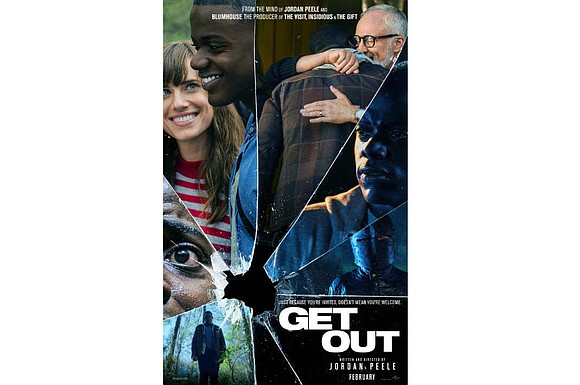 LOS ANGELES
This year's Oscar surprises include four nominations — including best picture and best actor for Daniel Kaluuya — for Jordan Peele's "Get Out," in which an African-American man finds himself trapped at his white girlfriend's house with her strange family.
The $5 million horror movie from Universal Pictures became a box office success with more than $250 million globally and became a talking point around modern day race relations in America.
"I think there's a piece of the black experience that is communicated in the film and through Daniel's performance that people of color recognize and haven't seen and that people not of color needed to see as well," Mr. Peele said in an interview.
"Wonder Woman" failed to conquer Oscar voters on Tuesday despite riding a wave of female empowerment to become one of the biggest box office hits of 2017.
The Warner Bros. movie, featuring Gal Gadot as the sword-wielding Wonder Woman, was the first stand-alone female superhero film since 2005 and earned some $825 million globally, making its filmmaker Patty Jenkins, 46, the highest-grossing female director in Hollywood.
But at Tuesday's Oscar nominations, Ms. Jenkins was left out of the director's race and the film was snubbed in the best picture category, despite nods for other movies about women and made by women.
Instead, Guillermo del Toro's surreal fantasy romance, "The Shape of Water," led the Oscar nominations with 13 nods.
Veteran actor Christopher Plummer, 88, was also a surprise contender in the supporting actor race for Sony Pictures' Getty kidnapping film, "All the Money in the World." Mr. Plummer joined the cast a month before the movie's release, replacing actor Kevin Spacey because of sexual misconduct allegations.
Mr. Plummer stepped in after Mr. Spacey was accused of sexual misconduct by multiple men.
James Franco was excluded from the best actor race for "The Disaster Artist" after facing accusations of sexual misconduct earlier this month following his Golden Globe win.
Mr. Franco said the accusations were "not accurate."
The 90th Academy Awards ceremony, presented by the Academy of Motion Picture Arts and Sciences, will be held March 4 at the Dolby Theatre in Hollywood.