House of Delegates to become more diverse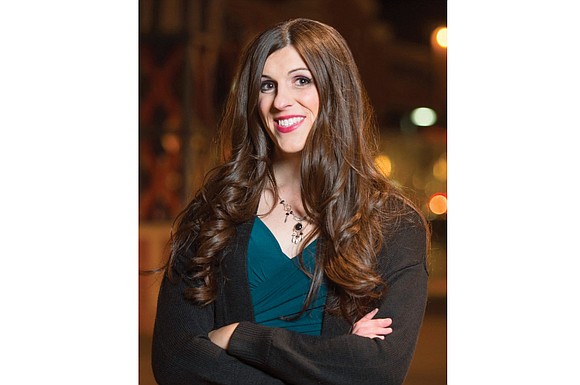 The Virginia House of Delegates will be more diverse and more Democratic in January as a result of Tuesday's elections.
Voters in districts across the state produced shocker after shocker as Democrats unexpectedly won at least 15 new seats in the 100-seat House to come close to controlling the General Assembly's lower chamber.
"Flipping 15 seats from red to blue in Virginia is the biggest Democratic pickup since 1899," Jessica Post, executive director of the Democratic Legislative Campaign Committee, wrote in a celebratory message.
Still, as it stands now, Republicans appear likely to hold a slender majority of 51 seats, based on current election results. That would leave the GOP in control of both the House and state Senate and able to block major Democratic initiatives such as expansion of health care or limits on gun sales.

Heading into Tuesday's contests, Democrats were expecting to pick up six to eight seats, but instead found themselves riding a far larger than expected wave of support fueled by anger at President Trump.
Results on Wednesday show Democrats ousted at least 12 entrenched Republican incumbents, including Richmond Delegate Manoli Loupassi and Henrico Delegate John M. O'Bannon III, along with GOP House Majority Whip Jackson Miller of Northern Virginia.
The Democratic victories mean the House of Delegates will have its first Latina and Asian-American members, its first transgender woman and its first lesbian member.
The Virginia Legislative Black Caucus also will grow from 12 to 13 House members with Jennifer Foy's victory in District 2 in Northern Virginia.
The bottom line: Republicans, who held a seemingly insurmountable 32-seat advantage before the election, find themselves barely hanging on.
Before the election, the split in the House of Delegates was 66 Republicans to 34 Democrats. Following the election, Democrats are expected to control at least 49 seats to 51 for the GOP.
Democratic Party officials said Wednesday they are expecting official recounts to be conducted in up to five House districts. A recount is certain for incumbent Newport News Republican David E. Yancey's 12-vote victory over Democrat Shelly Simonds.
The election outcome is expected to shrink GOP influence over state spending priorities and sharply limit the Republicans' ability to push tighter limits on abortions and abortion providers and impose new restrictions on voting — particularly with the Governor's Mansion remaining under Democratic control with the new governor, Ralph S. Northam, who will wield a veto pen.
If Delegate Yancey ultimately loses in a recount, Democrats would have 50 of the 100 seats and be able to broker a power-sharing arrangement that would boost their influence.
Narrow losses in two other races prevented Democrats from taking control of the House outright.
Chesterfield Republican Delegate Roxann L. Robinson won by just 124 votes over Democratic challenger Larry Barnett in the 27th District, and African-American candidate Donte Tanner fell just 115 votes short of upsetting Republican incumbent Delegate Tim Hugo in the 40th District in Northern Virginia.
In the Richmond area, Democrats held their seats. Delegates Betsy B. Carr, D-69th, and Lamont Bagby, D-74th, easily defeated challengers to win new two-year terms.