Guns and churches: Local pastors caught between welcoming strangers, congregants' fears
11/24/2017, 12:26 p.m.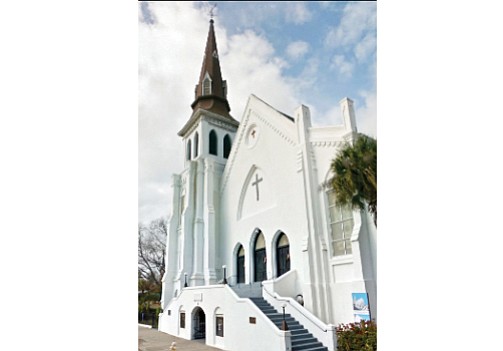 Agent White provided the audience several response options when spotting suspicious behavior — observing, engaging in friendly conversation, recording with a device, confronting the individual, notifying authorities on site and calling the police. He also encouraged the church leaders to carefully consider whether to publicly post their rules on firearms.

Dr. Herbert L. Ponder, pastor of Mount Tabor Baptist Church in Richmond's East End, said he has informally discussed creating an official gun policy with his church. In an ideal world, they don't want guns on the premises.
"We don't really want to go there," he said. "We serve a big God," he said, but "it's always important for us to be watchful and prayerful."
While his church is working to formalize the safety team, a shooting scenario is one more item "on the plate of things we shouldn't have to think about," he said, but it's a reality of the times.
Elder Calvin L. Harris, pastor of Reconciliation Church of God in Christ in South Side, attended the event with members of his church in hopes of finding safety response resources for his developing safety team. Pastor Harris said his church is small, and currently has an implied "no guns in the sanctuary" policy.
"We're not really for guns in the church," he said, noting his Army background. "The thing about guns is, if you have people who don't know how to use them, they can do more damage than a person who's initiating a threat."
He said 20 or 30 years ago, he didn't think active shooter training was necessary for a church, but he's planning to begin with his congregation soon.
Officer Kimberly Cheatham-McClarin, who has been organizing the department's Places of Worship Safety and Awareness Forum for the last six years, said she never imagined she would be seeking speakers to discuss things like active shooter safety or how to remove a disruptive or violent person from a worship service.
"Even if it has not happened in our city," she said, "I've learned that it's very important to be prepared — to recognize what suspicious activity looks like, how to report a suspicious person and have some plan of action in case you encounter that person."