Highland Park grocery store closed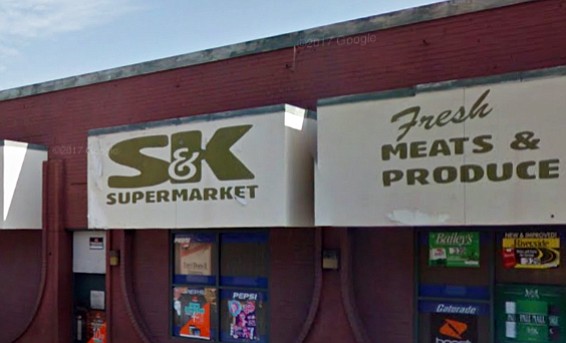 S&K Supermarket, one of the last grocery stores in North Side, remains closed in Highland Park, with a planned renovation on hold.
The owner, Chong Kim, could not be reached for comment about his plans for the store at 1404 E. Brookland Park Blvd.
Richmond Commissioner of Buildings Douglas H. Murrow told the Free Press on Monday that a company called HJB Construction applied for a building permit Aug. 24 for the site.
However, he stated that the permit was blocked after a city review found that HJB "did not have a City of Richmond business license to conduct work in the city."
Mr. Murrow said notice was given to HJB on Sept. 6. Since then, "the contractor has not responded to our inquiries, nor obtained a city business license," he said.
The shutdown of the store has left limited options for residents of Highland Park and Barton Heights. There are also no full-service grocery stores in the Battery Park and Ginter Park neighborhoods.
Currently, the only remaining grocery in that area is Northside Foodland, 2919 North Ave., although several convenience stores carry fresh meat and vegetables. The Family Dollar and Dollar General stores on North Avenue also carry some food items, including milk and bread.
Most residents now must drive to a full-service supermarket located outside the community, such as the Kroger at Lombardy and Leigh streets, the Food Lion at Azalea and Chamberlayne avenues or the Walmart Neighborhood Market on Brook Road between Wilmer and Azalea avenues. The Food Lion and Walmart are located in Henrico County.
In a recent discussion, Mark Olinger, Richmond director of planning and development review, said a city study indicated that Highland Park's population is still below the level that would attract a national supermarket chain.
However, local and regional chains, except for discounters like Dollar General and Family Dollar, also have shown little interest in developing a store in an area that city and federal officials label as a "food desert."