Gold tapped to launch new grocery in Church Hill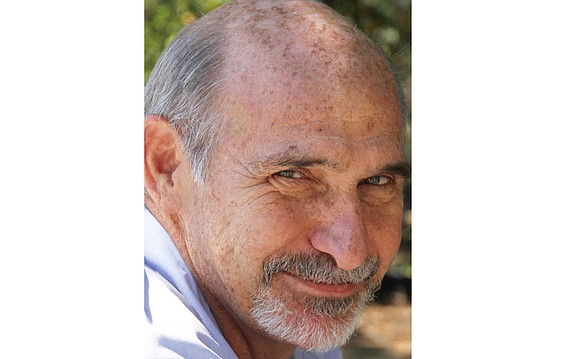 Steve and Kathie Markel refused to be deterred when they could not find anyone interested in opening a supermarket in the $30 million Church Hill North retail-commercial-apartment complex they are developing at 25th Street, Fairmount Avenue and Nine Mile Road.
So the couple is starting their own full-service grocery in an area that big and small grocery chains left years ago.

The Markels also have found the person they believe can make the store a success — Norman D. "Norm" Gold, chief operating officer of FeedMore, the umbrella nonprofit that runs the Central Virginia Food Bank, Meals on Wheels and other hunger relief programs.
Mr. Gold's selection was announced Nov. 16. He is expected to begin work in January on developing the new store that is projected to create 60 to 70 jobs for this employment-starved section of Church Hill when it opens next fall, possibly before Thanksgiving 2018.
Now 62, Mr. Gold said he agreed to take on the challenge of creating an independent grocery "because I have a passion for helping the community."
He said while the 27,000-square-foot store is under construction, he plans to spend time "getting to know people in the community" and networking with community organizations.
He will need such support in competing with four other groceries that are located within three miles, ranging from the Farm Fresh store in Shockoe Bottom to the Food Lion and Community Market on Mechanicsville Turnpike and the recently opened Walmart located further east on Nine Mile Road in Henrico County.
Mr. Gold acknowledges that a big share of his store's business is likely to come from people who buy with food stamps. But he noted the area is rapidly changing, with hundreds of new homes and apartments opening or under construction. He said he hopes to attract a good share of residents who now drive elsewhere to shop.
"Our goal is to have a good mix of clientele," he said. "We want this to be a community-focused market that offers superb customer service and convenient access to fresh food," making it attractive to everyone.
He brings plenty of experience to his new post.
For the past six years, the FeedMore executive has overseen the Meals on Wheels, Kids Café, Weekend Back Packs and Mobile Pantry programs, as well as the Community Kitchen and Distribution Center.
He came to Richmond in 2013 after serving as chief operating officer of a food bank alliance in Phoenix, and spending 24 years managing grocery stores in California and Arizona.
The grocery is to be a centerpiece of a new, mixed-used complex that is to include a health education and wellness center that Virginia Commonwealth University and its health system are to operate to complement such existing resources as Bon Secours' Sarah Garland Jones Center and Richmond Community Hospital and the Capital Area Health Network's Vernon J. Harris Medical and Dental Center.
The project also is to feature 54 apartments and a culinary institute for training restaurant chefs, cooks and staff that J. Sargeant Reynolds Community College will own and operate. The building with the culinary institute also is to include a penthouse restaurant and office space.
Both VCU and Reynolds Community College are using the project to make their first direct forays into Church Hill.

Seventh District Councilwoman Cynthia I. Newbille, who helped obtain a $500,000 city grant to support the project, is "elated this development is coming together to address food access along with health, education and economic challenges."
"This entire project is about building a healthy community," said Mr. Markel, vice chairman of Richmond-based Markel Corp., a Fortune 500 insurance, reinsurance and investment company.
"It's not just a grocery store, or a wellness center or a school individually," he said. "It's an opportunity to bring many great community partners together to create opportunities, resources and healthy options for the residents."