The Market @ 25th opens Monday with fanfare and high expectations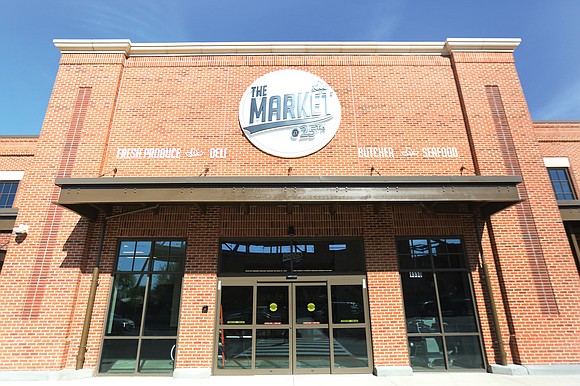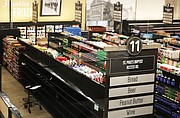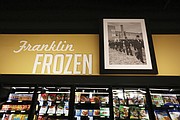 A new grocery store reflecting Church Hill's history and contribution to Richmond is set to open next week in the East End's food desert.
The Market @ 25th will have its highly anticipated grand opening 9 a.m. Monday, April 29, with fanfare that includes a ribbon-cutting, remarks from elected officials and others, including the store's developer and operator, Norm Gold.
The Armstrong High School Marching Band and a Franklin Military Academy color guard will lead the celebrants into the new 25,000-square-foot store at the intersection of 25th Street and Fairmount Avenue in Church Hill.
In a recent Free Press interview, Mr. Gold said he wants people to be assured that The Market @ 25th is truly a community store, featuring more than 70 local vendors and a staff of which more than half live in the area.
In addition to carrying locally sourced produce, meat and seafood, The Market @ 25th will have a hot food bar and salad bar, a sushi station, coffee bar, florist and pharmacy.
"Quality is extremely important to our shoppers," said Mr. Gold, a California native and former chief operations officer with FeedMore, which runs area anti-hunger programs, including the Central Virginia Food Bank. "They will find experienced staff, with 10 to 15 years of expertise in their respective areas. Our patrons will get an exceptional grocery experience from the time they walk in until they ring out."
The interior of The Market @ 25th is adorned with photographs and a timeline of the community from the 1600s to present day. It reflects the breadth and depth of the research and curatorial efforts of Elvatrice Belsches, a Richmond-based historical researcher and author.
The various food sections and aisles are named after important community institutions. For example, the store's George Mason Fresh Produce section is named for the century-old elementary school on North 28th Street. It will feature locally grown produce from Shalom Farms, Cornerstone Farms and Browntown Farms, a 100-year-old family farm previously run by Linwood Brown Jr., one of the founders of the National Black Farmers Association.
The Kennedy Kitchen, named for the East End high school, will sell hot chicken and sides from Mama J's, the hugely popular Jackson Ward restaurant that was a recent finalist for the James Beard Award in customer service. Also featured will be items from Summa Dis –N– Summa Dat, a local catering and personal chef company.
Fairfield Bakery, named for a community and school in the East End, will feature fresh pastries, breads and cakes made by a team of local companies.
Prepared foods, vegan and gluten-free items, as well as fresh seafood, will be stocked daily.
Mr. Gold said residents requested that the market have a pharmacy. Hope Pharmacy, which is independently owned and operated by Richmond native Dr. Shantelle L. Brown, will be located within the store. Dr. Brown, who worked at the former Edloe's Professional Pharmacy on 25th Street, is believed to be the second African-American woman to own a pharmacy in the East End — the first being Clara H. Smyth, a Howard College of Pharmacy graduate who owned a pharmacy from 1905 to 1909, according to Ms. Belsches.
Mr. Gold said he approached several area banks to establish a presence in the East End market but they declined, citing little interest in the location.
However, Richmond Heritage Federal Credit Union, founded in 1936 by 10 African-American educators, stepped up to begin a relationship with The Market @ 25th.
"We are going to start with an ATM at a special place to promote their credit union," Mr. Gold said. "The goal, maybe nine months from now, is to have a full branch in the store."
Randy Cooper, Heritage's president and chief executive officer, is excited about the opportunity to expand and build the credit union's membership through serving customers at the new store.
Heritage and the READ Center, an adult literacy nonprofit, will partner to teach financial literacy and money management in the market's community room, Mr. Cooper said.
Additionally, The Market @ 25th has partnered with Lyft transportation network to give roundtrip rides to the store for shoppers within a 3-mile radius for $3. Van Go Inc., a more specialized transportation service, also will offer free roundtrip transportation to the store from the five senior apartment buildings in the area from 10 a.m. to 7 p.m. initially during the first two weeks of each month.
"We know our shoppers' expectations," Mr. Gold said.
The store is part of a growing East End complex that will include apartments, a VCU Health center and The Kitchens at Reynolds, a 25,000-square-foot culinary campus run by J. Sargeant Reynolds Community College that is scheduled to open in October.
"We are here to serve the people living here by providing them with the best service and product they can't get anywhere else," Mr. Gold said with confidence. "We are designing a model that can be used across the state, as well as the country."