Layoffs, other challenges hit The Market@25th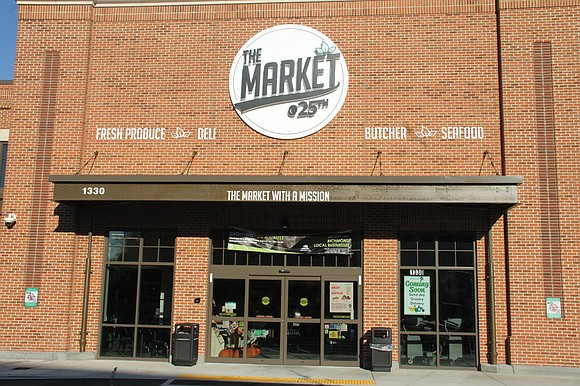 A new Church Hill grocery store is facing challenges five months after opening.
The Market @ 25th, an independent grocery located at 25th Street and Fairmount Avenue, has laid off 15 employees to adjust to financial shortfalls since opening on April 29.
"We are working with the (City) Office of Community Wealth Building as we actively try to help people find new jobs with other businesses in the community," said Norm Gold, the store's developer and operator.
The Market @25th opened with fanfare as an oasis of hope to end the longtime food desert in the East End, providing fresh food and produce supplied by local minority vendors as well as established suppliers to an area of the city where easy access to food didn't exist.
In addition to carrying locally sourced produce, meat and seafood, the grocery store has hot meal selections, a salad bar, a sushi station, coffee bar, florist and pharmacy.
The Market @ 25th also viewed its mission to be a part of the community, including being a potential employer for many low-income and hard-to-place residents from the neighborhood.
It opened in April with 92 employees, six of whom were assigned to the night shift that stocks shelves for the next morning.
With the layoffs, the workforce now totals 77, including four from the night shift, Mr. Gold said. Shelves now are stocked during the day. He said the store is committed to its mission to help the community.
"From the beginning, 85 percent of the employees are from Church Hill, and that has not changed," he said.
Sources who preferred not to be named told the Free Press that the store's prices are considered higher by low-income residents in the area who "have been accustomed to shopping at corner stores and buying (at) low volume."
Mr. Gold said the market has lowered many prices after doing a price comparison with chain groceries in the area. He said produce, which previously was difficult to find in the neighborhood, is abundant, and shoppers with a Supplemental Nutrition Assistance Program, or SNAP, electronic benefits transfer card receive 50 percent off produce prices. Mr. Gold believes that encourages healthier eating.
"Are there some items, such as gourmet, vegan and gluten-free foods, that are a little higher? Yes," Mr. Gold said. "That's because we are independent and can't buy at the same cost of larger chains."
But prices for "staples and the deli are right in line with bigger market chain stores," he said.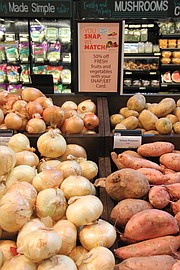 Financially, The Market @ 25th is losing more money than planned, Mr. Gold said. Yet he hopes to break even in the next few months and become profit- able in about 18 months. The major backer, Steve Markel, is carrying the store through the difficult start-up period, he said.
"Once the store becomes profitable, Mr. Markel has always planned to return the money to the community," he said. However, the store has to sustain itself, find its balance and grow its market share so that when the backers' money runs out, the store will be able to stay in the community.
"This is a gorgeous store and people are happy to come in and shop," Mr. Gold said. "We could use some more people shopping."
To that end, he said, officials are developing a new marketing strategy to inform Church Hill's ever changing and diverse community that prices are competitive regardless of income.
"Habits are hard to break," Mr. Gold said. "We have had meetings with more than 50 community organizations to get feedback to find out what changes we need to make to get more people to shop in the store more often."