City denies owing overtime pay to former mayor's security detail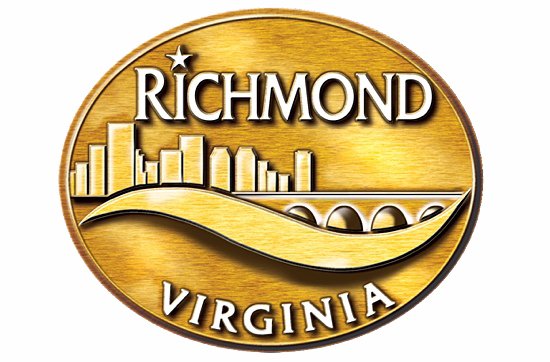 By Jeremy M. Lazarus
The city does not owe you a dime.
That is City Hall's response to a lawsuit that four members of former Mayor Dwight C. Jones' executive protection detail have filed alleging they were denied overtime pay when they worked more than 40 hours a week.
The legal tussle over pay is now underway in federal court in Richmond and pits Richmond Police Officers Charles Battle, Errol Fernandez, Anthony Franklin and Eric Godfrey against the city.
Long a sore point with residents and City Council, the city Police Department's Executive Protection Unit was born under former Mayor L. Douglas Wilder in 2005, continued in a reduced form under Mayor Jones and was eliminated just before Mayor Levar M. Stoney took office in January.
In their suit filed Aug. 22, the officers claimed to work an average of 55 hours a week. They said they were paid overtime before 2015, but allege that Police Chief Alfred Durham imposed a no-overtime policy in May 2015 and barred them from submitting requests for the time worked beyond 40 hours a week as required by state and federal law.
They claim the detail, which started with 11 officers protecting Mayor Wilder and was reduced after Mayor Jones took office in 2009, worked up to 16 hours a day, six days a week and sometimes on Sundays during Mayor Jones' tenure.
The officers' suit seeks payment for the extra time, although it does not offer specifics of what is owed collectively or individually.
However, in its response filed Sept. 25, the city claims the four officers are seeking money that is not due.
"EPU members were paid overtime worked prior to May 2015" when only five officers were assigned to the protection detail, according to the response filed by Stephen Hall, deputy city attorney.
"However, because the EPU was enlarged by the Richmond Police Department in May 2015, by information and belief, no overtime was required after that point," Mr. Hall stated.
In sum, "the city denies that plaintiffs are entitled" to any relief, Mr. Hall stated in one part of the response, and later stated that the officers were "compensated for all hours worked in excess of 40 hours in any particular work week."
While the officers say they are prepared to prove that they worked extra time, but could not include the extra time on their reports of hours worked, Mr. Hall states in the response that they submitted "their own time records" that were used to pay them "in good faith."
Overtime lawsuits have become far more common against local governments.
In 2012, Richmond paid $7.2 million to settle its biggest overtime suit involving 600 police officers who claimed the city failed to pay overtime based on a state law that was more stringent than the federal wage law.
The city initially argued that federal law pre-empted the state law, but settled after a federal judge ruled that was not the case.
Social workers and firefighters in Richmond also sued and won overtime pay in suits involving fewer people.
City officials, like those in many places where overtime issues have led to expensive court cases, have said they have become more vigilant in controlling overtime and to ensure proper payment when extra hours are worked in the wake of those suits.