Players make World Series a world event
Fred Jeter | 10/19/2017, 6:15 p.m.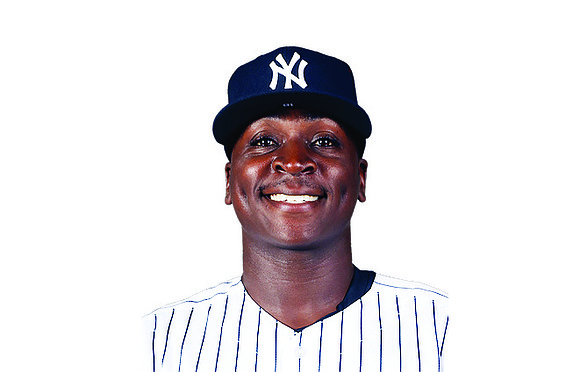 Most of today's baseball stars hail from the wealthier, majority-white suburbs, but that's not the case from a global perspective.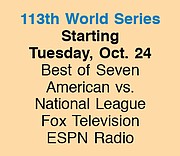 If you're good enough, the scouts will find you regardless of income.
And it doesn't seem to matter where you grow up, as proven by the New York Yankees' Didi Gregorious, or how tiny you are, as evidenced by Houston's Jose Altuve.
The son of a carpenter, Gregorious was born in Amsterdam, The Netherlands, which is known more for wooden shoes than wooden bats.
His family moved to Curacao, a small Caribbean island, and it was there where, as a child, he honed his skills and drew big-league attention, even from so far away.
Today, as the New York Yankee's shortstop, the one-time "Dutch Boy" has become the "Next Derek Jeter."
Now a hit on Broadway, Gregorious belted two home runs Oct. 11, leading the Yanks past Cleveland to advance to the American League finals.
One more thing about Gregorious: He speaks four languages — Dutch, Papiamento, English and Spanish. Then there also is the international tongue of "diamond-ese."
Altuve grew up — but only "up" to 5-foot-6 — near Maracay, Venezuela.  As a teenager he attended an Astros tryout camp and was told "sorry son, you're too small."
He wouldn't take no for an answer.
The next day he returned to the camp — minus an invitation — and was impressive enough to be signed, but only for a meager $15,000.       
Nowadays, Altuve is arguably baseball's premier hitter, having won the AL batting title for three of the last four years, including .345 this go-round.
He was brilliant in the recent divisional series, socking three homers in one game as the Astros beat Boston to advance to the AL finals.
The diminutive second baseman from a continent away is shortest major leaguer since 5-foot-5 Fred Patek in 1981.
Altuve stands out for being the least in height, but also for being the first in hits and first in the hearts of little guys all over the world.      
•
Here are the foreign born, first-generation Americans and African-Americans on baseball's Final Four rosters:
National League Chicago Cubs:
From Colombia: Jose Quintana
Dominican Republic: Pedro Strop
Venezuela: Willson Contreras
Puerto Rico: Javier Baez
Cuba: Alberto Almora, Leonyns Martin, Alex Avila
African-Americans: Carl Edwards Jr., Jon Jay, Jason Heyward, Addison Russell

American League Houston Astros:
Dominican Republic: Francisco Liriano
Puerto Rico: Carlos Correa, Juan Centeno, Carlos Beltran
Venezuela: Jose Altuve, Marwin Gonzalez
African-American: Cameron Maybin, George Springer
National League Angeles Dodgers:
From Curacao: Kenley Jansen
Cuba: Yasiel Puig, Yasmani Grandal
Dominican Republic: Jose Baez
Puerto Rico: Kike Hernandez
Japan: Yu Darvish, Kenta Maeda
South Korea: Hyun-jin Ryu
Mexico: Andre Ethier (also Native American)
African-American: Curtis Granderson and manager Dave Roberts
American League York Yankees:
From Dominican Republic: Dellin Betances, Luis Severino, Starlin Castro, Gary Sanchez
Cuba: Aroldis Chapman
Venezuela: Ronald Torreyes
The Netherlands: Didi Gregorious
Japan: Masahiro Tanaka
African-American: Aaron Judge, Aaron Hicks, C.C. Sabathia
•
It was presumptuous in 1903 for organizers to label the first Fall Classic the World Series, since all players were U.S. born.
So much has changed. Now, fans from all over the world can refer to it as the World Series, and say it as if they really mean it.