Criminal probe in lewd, racist Henrico middle school video
10/27/2017, 5:33 a.m.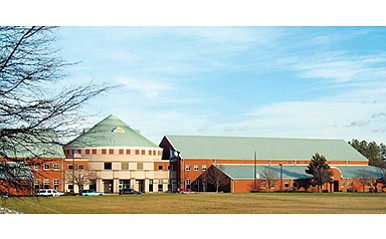 The community meeting Wednesday went on after the Free Press deadline.
The purpose: "To get some direction for the best path forward," Andy Jenks, Henrico Public Schools' spokesman, said before the meeting.
"We want to tell our community face to face what took place and the immediate actions the school division took, then open up the audience dialogue to share their thoughts, opinions and ideas for moving forward. We are not trying to dictate the path but to find out where the community would like to take us," Mr. Jenks said.
Adults might never have known about the video but for two students who brought the disturbing video to the attention of the school's administration.

Frank J. Thornton, president of the Henrico Branch NAACP and son of Henrico's Fairfield District Supervisor Frank J. Thornton, still has questions that he and his members want answered.
For example, he said the branch wants to know how long it took for parents to be notified after the video came to the school's attention. He also wants to know whether the school has provided crisis counseling to the victims and whether the perpetrators have been referred to appropriate mental health services.
"This incident happened on the Oct. 13 and today is Oct. 24," Mr. Thornton told the Free Press on Tuesday. "This is plenty of time for the school psychologists, social workers, guidance counselors in the building to meet with the victims and perpetrators."
He said that has not happened, and he expressed dismay at the poor response.

Mr. Jenks denied that the school system has ignored the need for counseling.
"The psychologist and preventative services specialist have been at the school to observe the school climate and work with the football team to provide support in racial sensitivity and cultural awareness," said Mr. Jenks.
However, Mr. Thornton said he knows better because the branch is "working directly with one of the families of the students impacted to assist them in dealing with this traumatic event through our network of professionals."
In his view, the school system should have made trauma counseling a top priority because of the potential for the abused students to suffer from post traumatic stress disorder.