Bishop Francis X. DiLorenzo, head of Catholic Diocese of Richmond, dies at 75
9/1/2017, 9:39 a.m.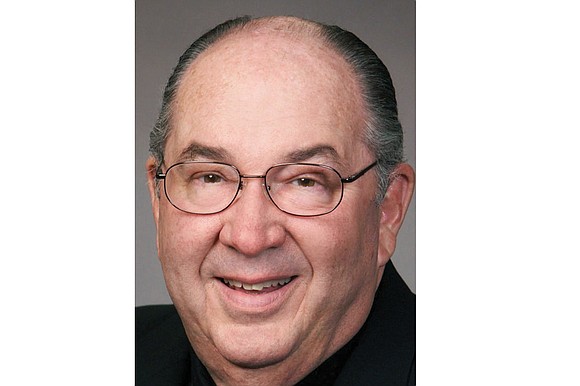 A funeral Mass for Bishop Francis X. DiLorenzo, who served for the last 13 years as bishop of the Roman Catholic Diocese of Richmond, was said Friday, Aug. 25, at the Cathedral of the Sacred Heart in Richmond.
Bishop DiLorenzo, who made a return to conservative values his top priority, died Thursday, Aug. 17, 2017, at age 75.
He was installed as the diocese's 12th bishop in 2004 and vowed to bring the practices and values of the diocese back in line with the Scriptures.
The Richmond diocese encompasses 143 parishes in the southern three-fifths of the state, stretching from the Eastern Shore to Cumberland Gap.
Within a few months of his installation in Richmond, Bishop DiLorenzo had appointed a diocesan theologian and began rolling back some of the more liberal policies put in effect by his popular, progressive predecessor, the late former Bishop Walter E. Sullivan.
Bishop DiLorenzo suspended the diocese's Sexual Minorities Commission, which had been the first official group to reach out to gay and lesbian Catholics in the late 1970s. He also sparked controversy by dismissing an advocate for ordaining women as priests from a diocesan women's commission.
At his installation as bishop, he said he would base his leadership upon a 2002 statement of faith developed by ministries across the state that pointed to a return to traditional values. He said another top priority would be upholding the church's anti-abortion stance and promoting social justice issues with parishioners and government representatives.
His position fell in line with other conservative bishops of the day, who sparked protests in 2004 against numerous Catholic lawmakers they accused of defying church teachings in their policy making.
At the time, Bishop DiLorenzo said he would not refuse to give Communion to a lawmaker who believed in abortion rights, but he would have reservations about it.
"Going to Communion says something," Bishop DiLorenzo said in an interview in 2004. "Communion has a meaning that says you are completely in union with the pope. ... If you are welcomed into a family, there is a culture or set of values you need to be comfortable with."
Bishop DiLorenzo was born in Philadelphia in 1942 and was educated at the city's St. Charles Borromeo Seminary. He was ordained as a priest in the Archdiocese of Philadelphia in 1968 and spent the next three years serving in pastoral and educational assignments.
In 1971, he was sent to Rome to continue his studies. He earned a doctorate in sacred theology from the Pontifical University of St. Thomas Aquinas in 1975 and returned to serve as a chaplain and instructor at schools in the Archdiocese of Philadelphia.
He was named auxiliary bishop of the Diocese of Scranton, Pa., in 1988 and five years later, was appointed bishop of Honolulu's diocese, where he served for 10 years before coming to Richmond.
Bishop DiLorenzo, who was troubled by health problems for years, had a minor heart attack in 2001 while still in Hawaii. After coming to Richmond, he was hospitalized briefly in 2004 for a heart catheterization procedure.