First Lady kicks off initiative to attract grocers to Va.'s food deserts
9/1/2017, 7:51 a.m.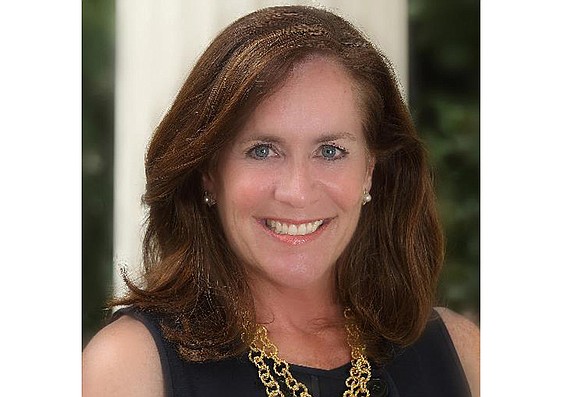 By Jeremy M. Lazarus
A new initiative could help bring new grocery stores to low-income areas of cities and counties that major chains no longer serve and that have been defined as food deserts.
Dubbed the Virginia Grocery Investment Fund, the initiative would use public and private funds to provide loans to enable new stores offering fresh fruits, vegetables, milk and meat to open in underserved areas.
That could include parts of Richmond's East End, where grocery stores are in short supply.
A Newport News grocery, Jim's Local Market, which was to open a store in a  $25 million retail-residential development planned for property at 25th Street, Fairmount Avenue and Nine Mile Road in Church Hill, recently pulled out.
While the developer is searching for another grocery to take the spot and city officials expect that search to be successful, the departure of Jim's is being cited as an example of the difficulty poverty-stricken areas face in attracting full-service groceries.
On Tuesday, First Lady Dorothy McAuliffe, state legislators and anti-hunger advocates unveiled the grocery initiative in launching the campaign to win General Assembly support for the fund.
Mrs. McAuliffe said the fund is needed in a state where an estimated 900,000 people, including 300,000 children, must walk or drive long distances to find a full-service grocery.
Under the plan, the state is to put up $5 million and then seek partnerships with banks and other private entities to build the fund to $20 million to provide needed low-cost capital for store development. The Virginia plan mirrors a fund in operation in Pennsylvania.
"The Virginia Grocery Investment Fund is an example of the smart, inclusive policies we can create when we bring together partners from across the food system," said Mrs. McAuliffe, who has led efforts to reduce food insecurity.
"Our administration has focused on promoting collaborative, community-driven solutions to food access in Virginia, and this legislation will continue that important work," she told the gathering of fund supporters at FeedMore, the Central Virginia Food Bank.
Mrs. McAuliffe indicated that her husband, Gov. Terry McAuliffe who leaves office in January, is likely to include money for the fund in the final budget he will present in December.
Democratic Delegate Delores L. McQuinn of Richmond and Republican Sen. William M. "Bill" Stanley Jr. of Franklin County both pledged to carry legislation to establish the fund and to secure support in the House and Senate during the next General Assembly session.
"Over the years, grocery stores have left communities due to factors unrelated to customer demand. We can foster greater revitalization by helping grocery stores and other innovative food retail projects get up and running in these communities," Sen. Stanley said. "The Virginia Grocery Investment Fund will enhance the free market by serving communities that currently lack access, not demand."
Delegate McQuinn agreed that the new fund appears to be a solution to a problem many Virginians face: "Limited access to healthy foods in their community."
State Secretary of Commerce and Trade Todd Haymore told the group that the new fund would "expand markets for farmers to sell Virginia-grown agricultural products, foster community development and revitalization, and improve the health and quality of lives of our citizens. Who could be against that?"