State auditor: City may be on brink of financial distress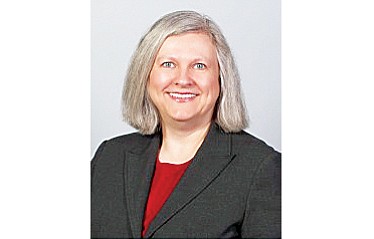 Richmond is usually portrayed as being in good financial health despite having one in four residents living in poverty.
Coupled with a building boom, the city reports a balanced budget, $114 million in savings that it does not need to tap to pay its bills and budget surpluses in each of the past two fiscal years.
Richmond also has an AA rating from the three major credit review agencies, all of which report that Richmond has a modestly growing tax base, manageable debt and a long-term stable outlook, despite the challenge of elevated poverty.
So why is the state auditor of public accounts including Richmond among a handful of Virginia communities that she lists as potential financial basket cases?
For Mayor Levar M. Stoney and his administration, Richmond's inclusion is an embarrassment. So far, he and the city's financial officials are keeping mum about the state report that offers a different view of the city's financial health.
State Auditor Martha S. Mavredes has not publicly named Richmond or the three other localities she lists as failing the financial stress test that she and a state work group devised.
However, the Free Press obtained a copy of a portion of the state report, which has been widely distributed within government circles, including the Virginia Municipal League and the Virginia Association of Counties, trade groups for the state's localities.
The results, which look closely at internal financial data, show Richmond and Bristol do not meet the minimum standard for financial health.
A portion of the report dealing with counties, but which was not obtained by the Free Press, apparently identifies two counties not meeting the minimum standard.
Critical financial issues that plummeted Petersburg to near bankruptcy pushed the state to create a stress test to discover if any other localities are in serious financial trouble.
Richmond scored less than 16 on the test for the past two fiscal years, which Ms. Mavredes described as indicating severe stress when she testified on the results Aug. 21 before the General Assembly's Joint Subcommittee on Local Government Fiscal Stress.
Ms. Mavredes, who at the hearing referred to Richmond as "City B," noted that the test was applied to three fiscal years — 2014, 2015 and 2016 — and is based on information contained in annual audited financial reports that each locality provided. The cities of Hopewell and Manassas Park have stopped providing reports.
The rankings for the state's localities as to fiscal stress are based on the results from 10 ratios that looked primarily at revenues, expenses, assets, liabilities and unused savings.
Among other things, the test looked at the level of reserves for each locality, as well as a municipality's ability to pay liabilities without needing to borrow, raise taxes or raid savings, and the extent to which a each locality could meet the following year's obligations without changes to revenues or expenses.
Richmond's score was near 50 in fiscal 2014, but fell below 16 in fiscal 2015 and fiscal 2016, Ms. Mavredes said. The city's score for fiscal 2016 was 13.7, according to the report.
Financial staffers from the Stoney administration and City Council are expected to meet with Ms. Mavredes and her staff after Labor Day to take a closer look at the data.
While it is not clear whether inclusion on the state auditor's list will have any impact on the City of Richmond, the report provides a more jaundiced view of the city's financial health.
The state has no authority to intervene in local finances. And there is no certainty as to how the credit rating agencies will view the new report or whether it will lead to higher interest rates on Richmond's bonds.