4th time the charm?
New city finance chief #4 under mayor's tenure
Jeremy M. Lazarus | 6/24/2015, 2:36 a.m. | Updated on 6/24/2015, 2:36 a.m.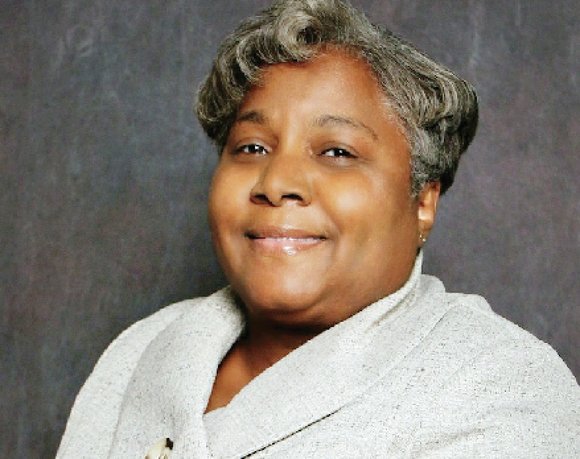 As the former Suffolk city manager, Selena Cuffee-Glenn went through five people before she found the right person to serve as chief financial officer.
But it only took Ms. Cuffee-Glenn a few weeks as Richmond's new chief administrative officer to get the person she wanted.
Her choice: Lenora Reid, who served as Ms. Cuffee-Glenn's financial right arm for three years in Suffolk and who will have the same position in Richmond.
A certified public accountant, Ms. Reid is to start July 1.
Ms. Reid is at least the fourth person to hold the city's top financial post since Mayor Dwight C. Jones began his first term in 2009.
Mayor Jones made room for Ms. Reid by getting rid of Norman D. Butts Jr., who resigned with a record of failure after just one year as deputy chief administrative officer for finance and administration, or chief financial officer.
Mr. Butts brought an impressive resumé to Richmond after a long tenure as the Town of Leesburg's finance director.
But when he resigned last week, the city's annual financial audit still was incomplete for the 2014 fiscal year that ended June 30, 2014.
He also left uncertainty as to whether the city is prepared to begin the audit for fiscal year 2015 that ends in less than two weeks on June 30.
Richmond now ranks with Hopewell and three other local governments as localities that "do not have the internal or systems to support the timely preparation of both their (annual) financial statement and the comparative report information," Martha S. Mavredes, state auditor of public accounts, reported to the General Assembly.
On Mr. Butts' watch, Richmond failed to meet the Nov. 30 deadline to submit financial information for inclusion in the state report that Ms. Mavredes produces that compares local spending.
Despite his failure, Mr. Butts is set to receive three months' severance pay as provided in the contract he signed with the city when he was hired in May 2014.
His starting pay was $165,000 annually.
Ms. Reid's starting pay will be $160,000 a year, or $5,000 less.
Still, Ms. Reid will be making more than she did in Suffolk, where she helped Ms. Cuffee-Glenn gain a Triple A bond rating for that city. Her salary was around $100,000 a year when she started in Suffolk in 2012, according to a database on salaries for local government officials. Her pay had increased to around $135,000 a year when she accepted Richmond's offer.
"I worked with Ms. Reid for some time," Ms. Cuffee-Glen stated. "I know her work and her ability to get things done, and I trust her to build and lead teams. She will be a great addition" in Richmond, she said.
Councilwoman Kathy C. Graziano, chair of council's Finance Committee, stated that she looks forward "to working with Ms. Reid to strengthen the city's finances and reporting."
Like Ms. Cuffee-Glenn and Mr. Butts, Ms. Reid will receive moving expenses worth at least $16,000, plus a $1,000-a-month housing allowance for six months.
Ms. Reid, like Ms. Cuffee-Glenn, previously worked for Richmond's government. After spending five years with KPMG in Washington, Ms. Reid came to Richmond in 2003, where she initially worked as a City Council liaison. She then joined the Finance Department staff where she served as a compliance auditor, then as assistant controller and finally as acting controller in 2007 before she left to start her own company.
In 2008, she folded her company and went to Portsmouth, where she served as controller for four years before joining Suffolk's government.
As Suffolk's finance director, she was responsible for keeping track of revenue and expenses, budget preparation, purchasing, bond sales and preparation of Suffolk's comprehensive yearly financial report.
Ms. Reid earned bachelor's degrees in accounting and management from the University of the District of Columbia in 1997 and a master's degree in business administration from Strayer University in 2005.