She's out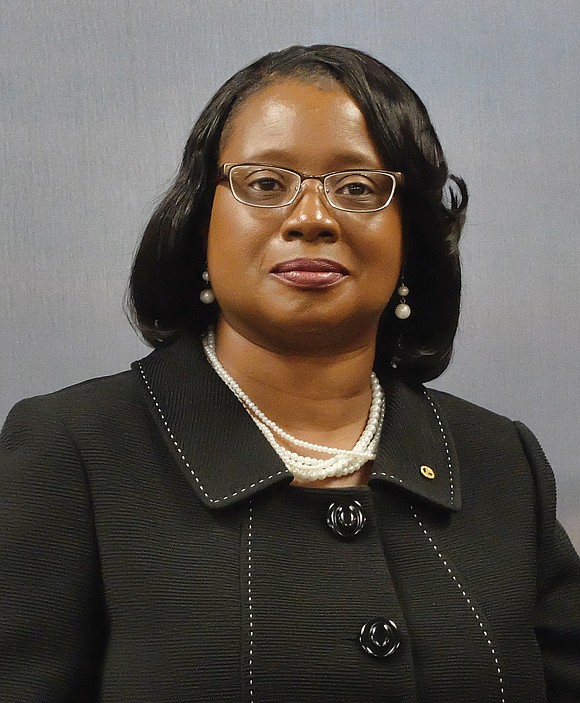 The No. 2 official at City Hall has lost her job.
Mayor Levar M. Stoney on Wednesday fired Selena Cuffee-Glenn, the city's chief administrative officer.
Her ouster followed the release of an internal inspector general's report alleging that Ms. Cuffee-Glenn had been involved in the city's hiring of at least one of her extended family members.
In a statement issued at 6:57 p.m., Mayor Stoney said he was "both concerned and deeply disappointed" by the findings of the inspector general.
He said "the conduct detailed in this report erodes the public trust, violates the spirit of good government and has diminished my confidence in the CAO to continue to serve in her role."
He said the city "has separated the CAO from employment" and that he appointed Lenora Reid, currently the city's chief financial officer, as interim CAO.
Ms. Cuffee-Glenn was named CAO in April 2015 and continued after Mayor Stoney took office in January 2017.
Mayor Stoney stated that after learning in May that a relative of Ms. Cuffee-Glenn had gained employment with the City of Richmond, he said he went to the inspector general, then Lou Lassiter, who also is the city auditor, and "pledged my administration would fully cooperate in a review of the circumstances of the hiring and compensation."
The mayor was briefed about the report earlier this week by current inspector general James Osuna.
Along with her husband, Keith Glenn, who serves as a Richmond sheriff's deputy, the report disclosed that other family members on the city payroll include Ms. Cuffee-Glenn's daughter, a sister's child, two second cousins and the spouse of one of the second cousins.
The report turned up evidence that Ms. Cuffee-Glenn had aided in the hiring of the second cousin's spouse.