City's new CAO
Jeremy M. Lazarus | 4/17/2015, 12:10 p.m. | Updated on 4/17/2015, 12:29 p.m.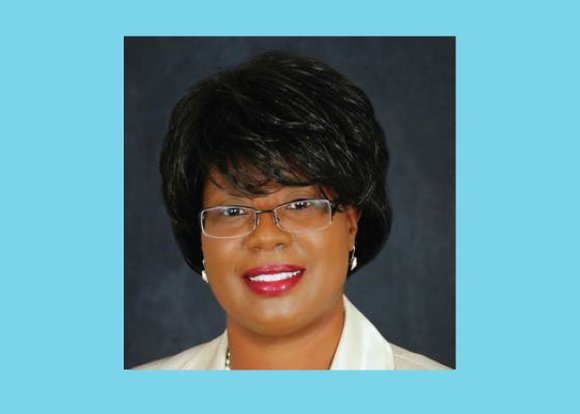 In her seven years of managing the City of Suffolk, Selena Cuffee-Glenn has garnered serious attention for turning the once nearly bankrupt city into a job magnet with a triple A bond rating.

Mayor Dwight C. Jones hopes that she will be equally successful in Richmond.
He introduced Ms. Cuffee-Glenn on Wednesday as his choice for chief administrative officer, or CAO, of Richmond. She will hold the No. 2 post to the mayor at City Hall.
A former planner at City Hall for 17 years, Ms. Cuffee-Glenn will be the second woman to fill Richmond's top professional management post. The first woman to serve as Richmond's CAO was Sheila Hill-Christian. During the administration of former Mayor L. Douglas Wilder, she served as CAO from October 2007 to July 2008. She is now assistant city manager in Cincinnati, Ohio
Anticipating quick confirmation from City Council, Mayor Jones said Ms. Cuffee-Glenn would join his administration May 18.
A Chesapeake native, she accepted the mayor's offer of a $203,000 annual base salary, a boost from her Suffolk salary of around $180,000 a year and at least $23,000 more than the city's previous CAO.
Ms. Cuffee-Glenn will take over from Christopher L. Beschler, who has served as interim CAO since Byron T. Marshall's departure last September.
For the time being, Mr. Beschler is expected to return to his post as deputy chief administrative officer for operations.

"I'm excited to bring Selena back to Richmond because she possesses the professional management and administrative skills we need right now," Mayor Jones said at a morning press conference at City Hall.

He said a manager like Ms. Cuffee-Glenn is essential for a city that has "too many needs and not enough money to meet them all."
He has been impressed with the work Ms. Cuffee-Glenn has undertaken for Suffolk and believes she can help him avoid raising taxes or cutting services.
He said he chose Ms. Cuffee-Glenn to help him meet his goals of getting the city to make wiser "use of its resources, operate more efficiently and effectively" and become "an easier place to do business with" and "a place that gets things done."
He did not mention whether he would call on her to revive his plan to redevelop Shockoe Bottom with a ballpark.
"I truly feel blessed to have the opportunity to serve as your CAO and advance your priorities and partnerships with City Council, schools, our residents and business community," Ms. Cuffee-Glenn said in brief remarks.
"The resurgence of this city will transcend our wildest dreams" as a result, she said.
She is taking on the job as Mayor Jones nears the end of his tenure. He will be out of office in less than two years on Dec. 31, 2016, so her decision appears to reflect confidence that the next mayor will keep her on.
The new CAO will manage a far larger city than Suffolk, which has a population of about 90,000 and budget of about $500 million a year. Richmond has about 214,000 people and a total budget that tops $1.3 billion a year. She oversaw more than 800 employees in Suffolk; here, she will supervise more than 4,000 city workers.