City Hall to state auditor: No way city on brink of $ distress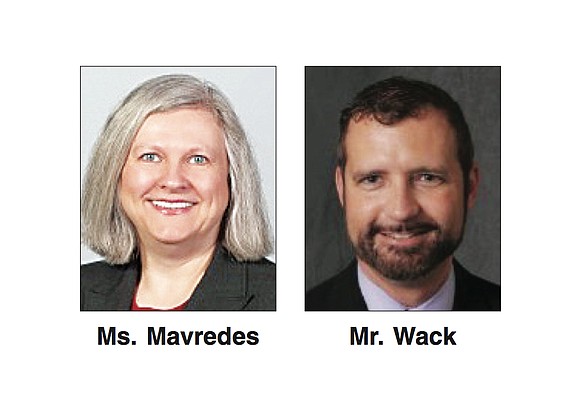 No way could this be correct.
That is City Hall's response to a finding by the state auditor of public accounts that Richmond is one of five localities — including Bristol, Petersburg and two unidentified counties — that are facing the most severe financial stress.
The Free Press disclosed the finding in the Aug. 31-Sept. 2 edition.
Seeking to erase any concerns about Richmond's financial health, Mayor Levar M. Stoney's financial staff pushed back against the APA conclusion, describing the financial stress test that state Auditor Martha Mavredes used to rank the state's localities as creating a "distorted" picture of localities' fiscal health. They also said it favors small localities that are not growing and also don't do much borrowing.
While Ms. Mavredes is suggesting that Richmond's concern may be overblown, City Finance Director John Wack, in an email Tuesday to the Free Press, made the case against the APA finding.
Noting that the APA did not define "fiscal distress," Mr. Wack stated that he and his staff "believe the methodology applied by the APA is limited and is distorted when looking at how some Virginia localities ranked compared to others."
As evidence, he pointed to the APA list, noting "five of the 10 counties with the worst scores on the (APA stress test) are actually rated AAA by the national credit rating agencies.
"Meanwhile, the City of Emporia, which was previously ranked as the most fiscally stressed city by the state Commission on Local Government, has a very high (APA) score of 75.3 percent, which for comparison purposes is much higher than Henrico County at 48.2 percent."
Henrico County's bonds have a triple A rating; Emporia received an A- rating on the most recent bond issue for its Industrial Development Authority. Richmond has a double A bond rating.
The bottom line: The APA test results "do not appear to correlate with what we believe are the best determiners of 'fiscal distress,' " Mr. Wack stated.
Instead of relying on the APA finding, "We feel that the nationally recognized credit rating agencies have developed methodologies that better reflect a government's ability to pay for its obligations," Mr. Wack stated.
"In particular," he continued, "rating agencies factor in the changing demographics of all localities, such as unemployment, household income and population, to determine whether the local economy appears to be healthy and growing. The APA ratings don't take (such factors) into account," he said, "and instead appear to favor small localities that aren't growing but may lack significant debt burdens."
Ms. Mavredes did not respond directly to Mr. Wack's comments after the Free Press provided her with a copy of his email.
She stated that the aim of her office's stress test is to establish an early warning system to "identify possible local fiscal distress" that did not duplicate the work of the bond rating agencies and was distinct from the Commission on Local Government's model.
"Our model is intended to be a starting point to flag localities that warrant additional follow-up," she stated.