Personality: Daryl V. Fraser
Spotlight on president of the Richmond Association of Black Social Workers
9/22/2017, 9:21 p.m.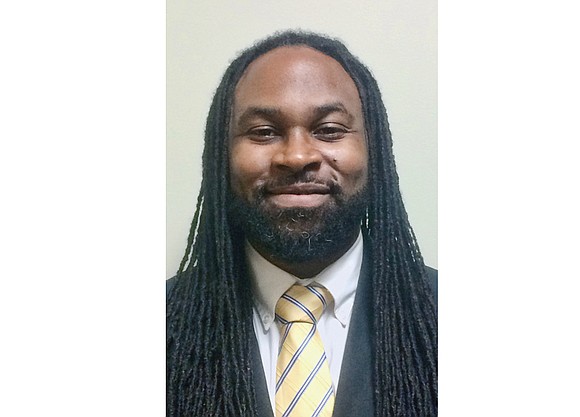 The National Association of Black Social Workers was started 50 years ago because a group of African-American social workers didn't feel the needs of black families were being adequately addressed by the field's largest professional organization that was largely white.
Today, through more than 100 chapters across the United States, the NABSW continues to address issues confronting African-American families.
Daryl V. Fraser, a 39-year-old licensed clinical social worker who teaches undergraduate and graduate social work students at Virginia Commonwealth University, is president of the Richmond Association of Black Social Workers. He is leading the local chapter's efforts for advocacy, social action and education.
"Social workers tend to be modest and are not very good about promoting the work they are involved in," Mr. Fraser says. "I want to make people aware that we are here and doing good work, even if it's behind the scenes."
The RABSW, which is 70 members strong, is focusing on what it calls "The Five Pillars" — public school education, mass incarceration, housing, health care and voting rights.
"A lot of our social problems in the city of Richmond and our country are directly related to our deep history of racism," Mr. Fraser says. "It's inherent in all of our major systems, such as education, criminal justice and health care." He says social workers act as advocates for their clients in these systems.
He talks about health outcomes and the large numbers of African-Americans who have been diagnosed with high blood pressure and diabetes.
"It's not just because someone may be eating badly," he says. "You have to consider the conditions where they live," possibly in "food deserts where they may not have access to fresh, healthy foods."
Mr. Fraser previously worked as a hospital social worker with HIV patients, some of whom were not taking their medication. While doctors saw taking the medicine as a simple solution to the problem, Mr. Fraser discovered some of the underlying barriers and challenges to a patient's progress that may not be discussed with the physician.
"If someone didn't have a place to live, the last thing on their mind was taking their medicine," he explains. "Or they stopped taking their medicine because it was upsetting their stomach. And it was upsetting them because they were taking it on an empty stomach because they didn't have any food.
"Once you start to peel back the onion and find out what's going on, you can help them find the resources to get food or housing," he says, explaining a social worker's role.
African-American social workers can be critically important in assisting families of color. "In my experience, a lot of our clients have had interactions with professionals who do not look like them," he says.
But for black families, working with an African-American social worker can provide an ease of communication and shared cultural experience that speeds relationship building with that social worker.
For example, he explains, many African-Americans have close family friends who are called "aunts" or "cousins." "While there is no blood relation, they are still family. Within the African-American community, there's an understanding that family is not just blood. It's understanding those little nuances that can make a difference" in working with clients, he says.