Manns named new Henrico schools equality and diversity officer
4/5/2018, 5:58 p.m.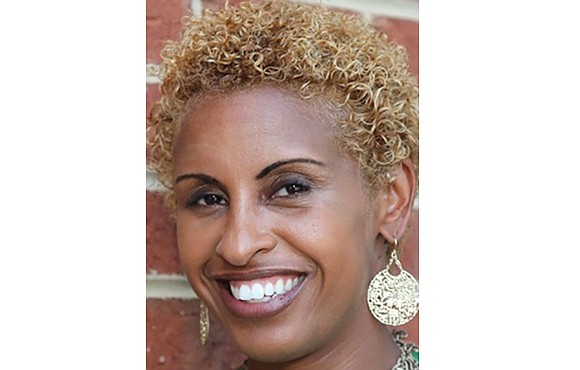 Monica Manns, a 43-year-old former Henrico County educator and administrator, is Henrico County Public Schools' first director of the Office of Equity and Diversity.
Ms. Manns, who was introduced at the Henrico School Board meeting March 22, will be paid $99,833 annually to lead the newly created office that is to focus on increasing diversity efforts across the school division. She will report directly to the schools superintendent.
The office and position were created in the aftermath of public outcry and scrutiny following a racially charged and sexually graphic incident in October in the boys' locker room at Short Pump Middle School that was posted on social media. The incident pushed the school system to deal more directly with issues of racism, bullying and inclusion.
"I'm really excited," Ms. Manns stated in a news release. "I want to spend time learning, listening and helping people have collaborative, solution-oriented conversations around issues of equity and diversity. If we do that, we can all work together and move things forward."
One of her first efforts will be guiding the creation of the HCPS Equity and Diversity Advisory Committee. The new group will be comprised of students, parents, staff and community members.
She also will develop, implement and assess Henrico Schools' short- and long-range cultural diversity plans and coordinate related professional development for staff members. She also is to serve as a point of contact for parents and school system employees with concerns about diversity issues, help recruit and retain a diverse school workforce and serve as a trainer on diversity issues.
Her initial effort will be to oversee community listening sessions this spring to get public input on issues of diversity and equity.
Ms. Manns began her career in 1996 as a vocational counselor helping people move from incarceration to the workforce. She worked in the Henrico school system previously, have served as a department chair for special education at the Academy at Virginia Randolph from 2004 to 2007.
From 2009 to 2013, she worked for the Virginia Home for Boys and Girls, serving as principal of the alternative John G. Wood School and later as director of education and vice president of educational services.
She returned to the Henrico school system from 2013 to 2016, first as a consultant and then a prevention specialist. She helped to remake the student disciplinary policy and helped launch a voluntary reading group for African-American male students at Fairfield Middle School.
Ms. Manns also has served on the board of the Henrico Education Foundation since 2016, focusing on issues of equity and preventive discipline.
She holds a bachelor's degree from Berea College in Kentucky, a master's in counseling from the University of Kentucky, a master's in education from Virginia Tech and a certificate in educational administration from Virginia Commonwealth University. She is working on a doctorate in special education administration at the College of William & Mary.
"Monica will help take our equity and diversity efforts to a new, higher level," Superintendent Patrick C. Kinlaw stated. "This being a cabinet-level position means that all of our efforts as a leadership team will be viewed through that lens of equity and diversity."