Medicaid expansion to be key in state budget battle April 11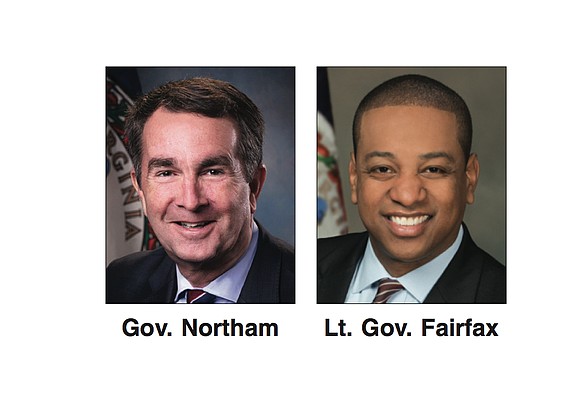 The high-stakes battle over Virginia's next two-year budget resumes next Wednesday, April 11.
On the line: Expansion of health care to 300,000 to 400,000 low-income Virginians, pay raises for state workers and teachers, and increased state support for education, mental health and workforce development.
Gov. Ralph S. Northam called a special legislative session for next week for the General Assembly to resume work on the two-year spending plan after the House of Delegates and state Senate left Richmond on March 10 without approving a spending plan for the 2019 and 2020 fiscal years.
Both houses must agree on a budget before July 1 to avoid a government shutdown.
The big issue: Expansion of Medicaid to cover adults who have no health insurance and mostly rely on hospital emergency rooms for care.
Gov. Northam is seeking to do what his predecessor, former Gov. Terry McAuliffe, could not — secure approval to bring uninsured working adults in Virginia under the health insurance umbrella. So far, the votes have yet to materialize, the same problem Mr. McAuliffe faced.
The 40-member Senate, with a 21-19 Republican majority, balked at the expansion on a party line vote, with all GOP members standing firm, leaving the governor two votes shy.

At the same time, House Republicans, who hold a bare majority of 51 seats in the 100-member House of Delegates, dropped their opposition and mostly embraced the governor's proposed expansion that would bring in nearly $2 billion a year in federal funding.
The failure to pass a budget has made it harder for local governments, universities and other state operations to wrap up their budgets, given the uncertainty about state spending levels for education and other local programs.
Ahead of the special session, Gov. Northam essentially sent the same two-year, $115 billion budget his predecessor had introduced in hopes that the measure, including Medicare expansion, could finally pass.
However, the blockade against expansion could continue unless two GOP senators shift to support Medicaid expansion. So far, only one Republican senator has hinted at support for expansion.
Based on the state Constitution and past legal opinions, Lt. Gov. Justin E. Fairfax, a Democrat who supports Medicaid expansion, does not appear to have authority to break a 20-20 tie on the budget.
The House approval of Medicaid expansion essentially freed up $370 million of state funds that are currently spent on mental health and medical care for impoverished Virginians. The expansion of Medicaid would pick up those services.
The House budget proposes moving that money to beef up other programs. The Senate refused to go along and presented its own balanced budget proposal that ensured the $370 million would not be available.
House Speaker Kirk Cox, a Republican from Colonial Heights, is uncertain that a deal will be worked out in one day. In a statement, he indicated that the April 11 session might be "the start, not the end, of this process," given that new projections of state revenue might not be available for another month.
State Secretary of Finance Aubrey Layne has told the Senate Finance Committee that Virginia would not have a clear picture of the impact of federal tax reform on state revenues until sometime next month.
Senate Majority Leader Thomas K. "Tommy" Norment Jr., R-James City County, has said that devising a budget without that updated revenue forecast would be difficult. He said a forecast is needed "to ensure a fiscally responsible budget with sustainable revenues."
Gov. Northam, though, is charging ahead in hopes a deal can be struck quickly.
"Virginians have waited long enough for a balanced budget that expands health care access and invests in economic opportunity through education, workforce training, mental health and addiction services, and better pay for public servants," he stated ahead of the session.
"My team and I are ready to work with the General Assembly money committees to get Virginia families, local governments, institutions of higher education and many others the certainty and resources they deserve by passing a budget that expands health coverage."