Personality: Camilla Tramuel
Spotlight on chair of 50th anniversary commemoration of historic New Kent school case
4/13/2018, 8:46 a.m.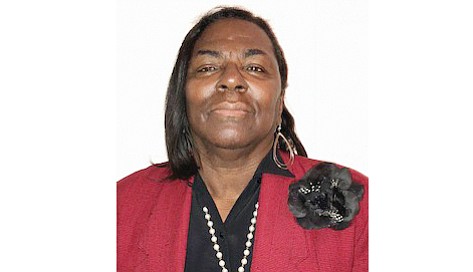 "The School Board knew that no whites would apply to go to Watkins," she says, "and only a few blacks would apply to enter New Kent. Why would white parents send their children to a school that they felt was substandard?"
In the end, Dr. Green, who was represented by legal stalwarts of the NAACP, including Oliver W. Hill Sr., Samuel W. Tucker and Henry L. Marsh III of Richmond, prevailed. The U.S. Supreme Court ruled on May 27, 1968, that state-sanctioned segregation must end quickly and that "freedom of choice" plans were unacceptable in bringing about desegregation and equity because they didn't end the two-tiered public school system, Ms. Tramuel says.
The Green decision was overshadowed at the time by the death of Dr. King and its aftermath, Ms. Tramuel says, so media and public focus on the historic decision was lacking despite its importance. The Green decision also established six factors to determine whether a school system had reached an integrated status, Ms. Tramuel explains. Those factors include student assignments, faculty, staff, transportation, extracurricular activities and facilities.
As a result of the high court's decision, "all school systems in the United States had to eliminate the two-school system and all state-imposed segregation, forcing school boards to convert to a single school system in which racial discrimination would be eliminated," Ms. Tramuel explains.
In New Kent County, Watkins became New Kent Elementary, serving all students in the county, while New Kent became the high school, serving black and white students, Ms. Tramuel says.
"I didn't go to the white schools during freedom of choice," says Ms. Tramuel, the oldest of 10 children. "My mother waited until New Kent County established one school system and sent all of us then." Once the schools were desegregated," Ms. Tramuel says, "there was a gym and there were more sports for both boys and girls, such as basketball, baseball and football. New Kent began winning more games and even won a few championships the first five years of integration. New, long-lasting friendships developed. White people found out that black people were the same as they were."
Since then, New Kent County's population has grown. The school system is now 80.5 percent white and 10.3 percent African-American. There are two elementary schools, one middle school and one high school. Two lawyers involved in the case are planning to attend the commemoration events. Mr. Marsh, now 84, will attend the May 20 celebration service, while Michael Meltsner, 81, a former dean of the Northeastern University School of Law in Boston, will attend the May 27 event.
"New Kent is a small county, and people tend to bypass us when the travel from Richmond to Williamsburg and no one knows we are here. That's the same situation with the Green v. New Kent decision," Ms. Tramuel says. "The commemoration is extremely important to our country's memory of desegregation," she says. "If it wasn't for Dr. Green, school integration may have taken 10 or more years longer." Meet a keeper of the flame of history and this week's Personality, Camilla Tramuel: