Rapper Kendrick Lamar wins Pulitzer for music
Reuters | 4/20/2018, 7:22 a.m.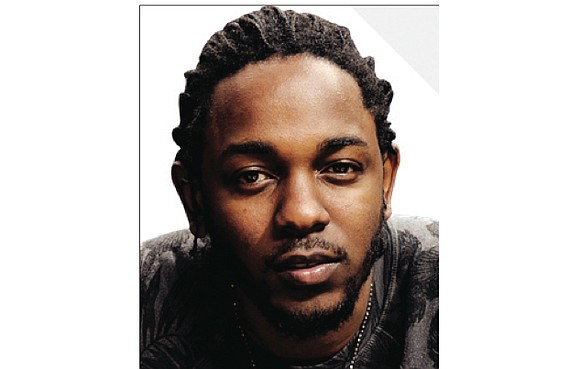 LOS ANGELES
California rapper Kendrick Lamar won the Pulitzer Prize for music Monday for his album "DAMN.," organizers announced.
Mr. Lamar, 30, is the first rapper to win the prestigious award. The Pulitzer follows the five Grammy awards won by Mr. Lamar in January for the album.
Previous Pulitzer music winners include jazz musicians Wynton Marsalis and Ornette Coleman.
Rap is now officially the biggest music genre in the United States after surpassing rock in 2017.
Mr. Lamar's fusion of jazz, poetry and blues with social themes and love songs has made him one of the most innovative rappers of his generation.
The Pulitzers, the most prestigious honors in American journalism and the arts, have been awarded since 1917. Mr. Lamar's Pulitzer win marked a significant departure as previous honorees have been drawn from the worlds of classical music and jazz.
The Pulitzer board on Monday hailed "DAMN.," which was released in April 2017, as "a virtuosic song collection unified by its vernacular authenticity and rhythmic dynamism that offers affecting vignettes capturing the complexity of modern African-American life."
"DAMN.," Mr. Lamar's third album, topped the Billboard 200 album charts for three weeks on its release last year.
Mr. Lamar is from the Los Angeles suburb of Compton, the home of hip-hop pioneers NWA.
Other African-American Pulitzer winners included Rachel Kaadzi Ghansah, a freelance reporter for GQ magazine, for feature writing for a portrait of Dylann Roof, who killed nine people at a Bible study at historic Emanuel AME Church in Charleston, S.C.; and author James Forman Jr., for general non-fiction for his book "Locking Up Our Own: Crime and Punishment in Black America."