Personality: Adolph White
Spotlight on volunteer caretaker for purple martin nesting at Bryan Park
4/29/2018, 1:34 p.m.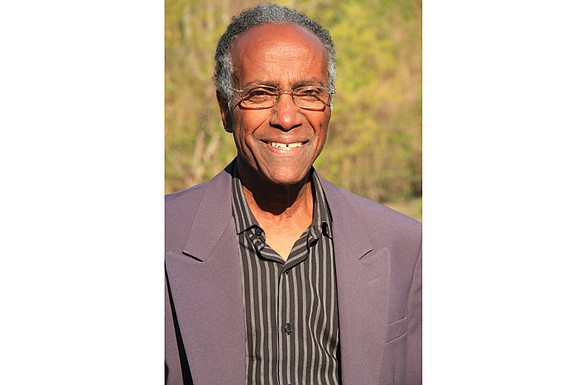 Every spring, there is a great migration that one Bryan Park volunteer anticipates and anxiously looks forward to.
Adolph White is Bryan Park's top caretaker for the purple martin nesting site. The birds, with a wing span of up to 12 inches, are the largest members of the swallow family.
According to the Purple Martin Conservation Association, these birds spend their non-breeding season in Brazil and then, starting in January, migrate through Central America and Mexico to the United States, island hop across the Caribbean, or follow Central America then cross the Gulf of Mexico to Louisiana, Florida and up the Eastern Seaboard as far as Canada, to nest.
Typically, they arrive in Richmond by March 15. But with the weather being so cold this year, they arrived later, Mr. White says.
Mr. White's interest in purple martins started with an accidental meeting nine years ago in Shockoe Bottom with Jimmy Fitzgerald, a friend from Providence Forge.
Annually, thousands of purple martins migrate to Richmond and roost Downtown in Shockoe Bottom. They roost and fly in such large numbers, he explains, because that helps to evade predators like hawks and owls. "Mr. Fitzgerald would sit — he didn't like standing — on the corner of Main Street between 13th and 17th streets and watch the purple martins in the trees," Mr. White recalls. "Purple martins always flocked in large numbers there.
"I asked him what he was doing and he told me he had raised $900 and was planning to build bird houses for purple martins at Bryan Park and he couldn't manage it," Mr. White says, "so I took over." Mr. White was invited to Mr. Fitzgerald's home, where he had a colony of purple martins roosting in his backyard.
"He had about 160 birds in his yard," Mr. White recalls.
Purple martins, he explains, are glossy aerial acrobats with forked tails. They are the only species of bird entirely dependent on humans for housing, he says.
"When they start to fledge, or bring up their babies until they can fly, there is a lot of chit-chatting and flying around. It gets pretty noisy."
He began to study the birds and how hawks and other predatory birds operate. The greatest time of peril for purple martins is when they are roosting in their man-made birdhouses. The sharp-shinned hawk, red tail hawk and Cooper's hawk have long toes and talons adapted to catch and eat other birds. The Cooper's hawk has the ability to hover when catching their prey.
"Hawks, like fighter pilots, want to make a clean attack," Mr. White says. "However, they don't want to see all of the confusion that purple martins can cause when they fly together.
"The hawk dives from a high altitude at speeds of 50 to 60 miles per hour, looking for a lone bird and wants to get in and grab the bird and get out by quickly turning skyward before hitting the ground." Since getting involved nearly a decade ago, Mr. White has designed and built three birdhouses that sit on 20 foot poles located just a few feet from the lake in Bryan Park. Each birdhouse has two floors and two entrances on each floor.