Bishop Curry has prostate surgery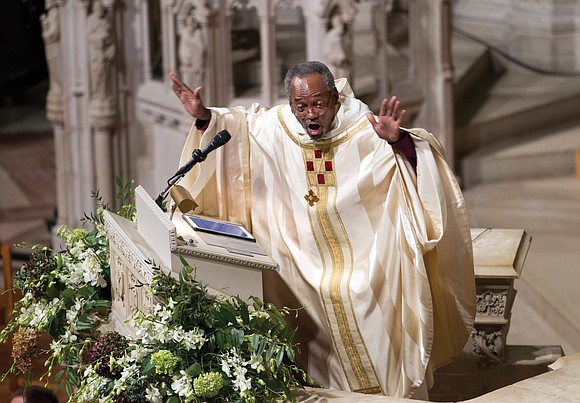 NEW YORK
The American clergyman who preached about the power of love at the wedding of Prince Harry and Meghan Markle has undergone surgery for prostate cancer.
An Episcopal Church spokeswoman said the surgery was performed July 31 on the Presiding Bishop Michael Bruce Curry.
Bishop Curry, 65, announced his cancer diagnosis on July 25 and said he planned to have surgery to remove the prostate gland. He said he was diagnosed a few months ago when he had his annual physical exam.
A statement posted on the denomination's website said Bishop Curry was "resting comfortably" after the surgery.
"According to the Presiding Bishop's family and his medical team, the surgery went well, as had been expected," the statement read. "A full recovery continues to be anticipated."
Bishop Curry said previously he expected to spend four to six weeks recuperating. He said he would resume his duties as presiding bishop of the church in early September.
Bishop Curry is the first African-American leader of the Episcopal Church in the United States. His fiery sermon at the May 19 royal wedding offered a contrast to the more solemn Anglican style that many guests were used to. He was asked to give the sermon by the royal couple in a departure from tradition in which such sermons usually are given by senior members of the Church of England.