Former Richmonder helps propel D.C. Little League team to spotlight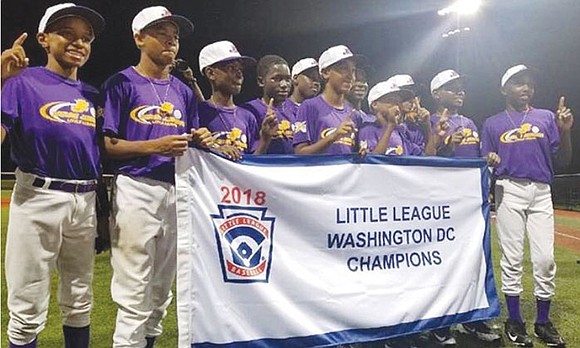 A native Richmonder was front and center in one of the feel-good stories of the summer.
Keith Barnes, a former baseball player at John Marshall High School and Virginia State University, is president and founder of Mamie "Peanut" Johnson Little League in Washington.
As a young boy, Barnes began playing baseball with the Battery Park Vikings in North Richmond, and even now keeps a Vikings team photo on his phone.
Barnes, 46, founded Johnson Little League in 2014 in the southeast area of the nation's capital, east of the Anacostia River, in Ward 7.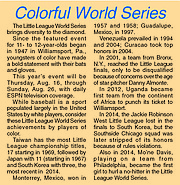 The Johnson Little League's Majors All-Stars — ages 11 and 12 — made headlines last month in becoming the first predominantly African-American team to ever win the eight-league D.C. Metro.
Traditionally, the annual event is won by teams in Washington's more affluent neighborhoods.
"Football and basketball are kings in D.C.," Barnes told ESPN.com. "We've been trying to grow baseball in the African-American community. We just want to give the kids other options."
The Johnson Little League, with 11 African-American children on a 12-player roster, is no overnight success. The league finished runner-up to Northwest Washington Little League a year ago.
This season, Johnson defeated Capitol Hill Little League 14-7 in the final at the Washington Nationals Youth Center. That earned Johnson the right to make additional history in the Mid-Atlantic Regional in Bristol, Conn. That's one step from reaching Little League World Series in Williamsport, Pa.
Johnson Little League, the first mostly African-American team to reach the regional, joined champions from New York, Delaware, Maryland, New Jersey and Pennsylvania in Connecticut for double-elimination play.
But it didn't go well in New England. Johnson Little League was eliminated after losing to New York, 10-2, and Maryland, 18-7.
While the ending wasn't ideal, the team's success drew tremendous support.
Baltimore Orioles' outfielder Adam Jones wrote a check for $8,500 to help cover the team's travel expenses for the 300-mile bus trip from D.C. to Bristol.
Also, the Major League Nationals presented snazzy jerseys to the Johnson Little League players.
"It's a blessing for the kids and their families," Barnes said. "It just means the world to these kids — a once in a lifetime opportunity.'
There were many smaller contributors, Barnes said, that provided the team with a combined $15,000.
Johnson Little League has grown from about 100 boys and girls in 2014 to more than 300 in various age groups. Players only pay a $20 registration fee.
The league is named after the late Mamie Johnson, one of three women to play baseball in the Negro Leagues. Ms. Johnson pitched for the Indianapolis Clowns from 1953 to 1955.