Howardena Pindell exhibit opening at VMFA
Kesha Williams | 8/23/2018, 6 a.m.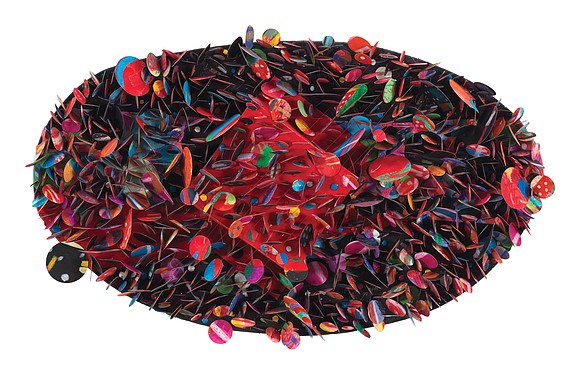 Through the decades, Ms. Pindell participated in organizations that promoted social justice and advocated recognition for excluded artists. In several instances over the years, she said, her activism resulted in disagreements with or isolation from colleagues who did not recognize racial disparities in the arts as a problem, including a lack of women and African-Americans on juries responsible for selecting work for exhibitions.
She credits knowledgeable mentors and a few resourceful art dealers with helping her increase the number of museums exhibiting her work.
Many of the social issues that touched her life are reflected in her work.
Ms. Pindell said her role as an artist expanded when she joined a college faculty and became responsible for guiding and educating the next generation of artists.
"Academia is complicated," she said. "In a university, you must produce your art and you must teach. When you are a young faculty, they lean heavily on you for extra service to your department and the university," she said.
"It is different now. I have a huge pedigree and I have spoken at Harvard University and at Yale University.  Yes, 50 years of hard work," Ms. Pindell said.
"Some people ask, 'How did you do that?'  I didn't give up. I just didn't give up."