Dr. George T. Walker, composer, music educator and Pulitzer Prize winner, dies at 96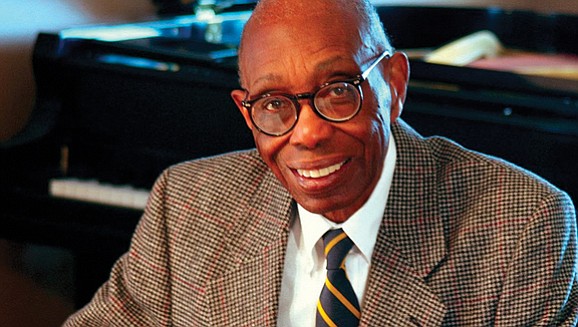 MONTCLAIR, N.J.
George Theophilus Walker was long ranked among the top American composers of modern classical music.
But he remains little known to the public, and major orchestras rarely play the nearly 100 works the pianist and music educator wrote over more than 70 years.
Dr. Walker was 74 before he started receiving a small portion of the national recognition that many believed he would have received far earlier if he had been Caucasian. That recognition came in 1996, when he was awarded the Pulitzer Prize for Music for "Lilacs for Voice and Orchestra," a composition meditating on the assassination of President Abraham Lincoln set to the words of poet Walt Whitman.
The first African-American to win the award, the trailblazing Dr. Walker is being remembered following his death Thursday, Aug. 23, 2018, from complications from a fall, his family said. He was 96 and still working on new compositions, his family said.
A native of Washington, Dr Walker created music that is rooted in classical traditions, but also draws on "black musical idioms, such as spirituals, blues patterns and jazz tropes," said Jeffrey Munford, an award-winning African-American composer and music educator who uses Dr. Walker's music in his classes at an Ohio community college.
Dr. Walker's works range from intricately orchestrated symphonic works and concertos to intimate songs and solo piano pieces, Mr. Munford said, "His music is always characterized by a great sense of dignity, which is how he always comported himself," Mr. Munford said. "His style evolved over the years. His earlier works, some written while still a student, embody an impressive clarity and elegance."
Mark Clague, who wrote the entry on Dr. Walker for the International Dictionary of Black Composers, stated that Dr. Walker "constructs his music so that the unknowing listener should not be able to distinguish it from that of his 'canonized' white contemporaries," such as Igor Stravinsky.
Dr. Walker had many "firsts" before winning the Pulitzer.
In 1945, he was the first African-American pianist to play a recital at New York's Town Hall, the first black instrumentalist to play solo with the Philadelphia Orchestra and the first black graduate of the Curtis Institute of Music in Philadelphia.
In 1946, he wrote his first string quartet. He revised the second movement into a new piece in 1990 called "Lyric for Strings," which is his most performed work.
Born June 27, 1922, he was taking piano lessons at age 5 and gave his first recital at 14 at Howard University.
By 15, the musical wunderkind had finished high school and enrolled in Oberlin College in Ohio on a scholarship. After graduating in three years, he went to the Curtis Institute, where he studied piano with Rudolf Serkin and composition with Samuel Barber. Dr. Walker earned his Ph.D. in music from the Eastman School of Music in 1956.

In the 1950s, he performed in Europe, and in 1957, he went to Paris to study for two years with the famous musical pedagogue Nadia Boulanger, whose students ranged from Aaron Copland to Quincy Jones.