Dr. George T. Walker, composer, music educator and Pulitzer Prize winner, dies at 96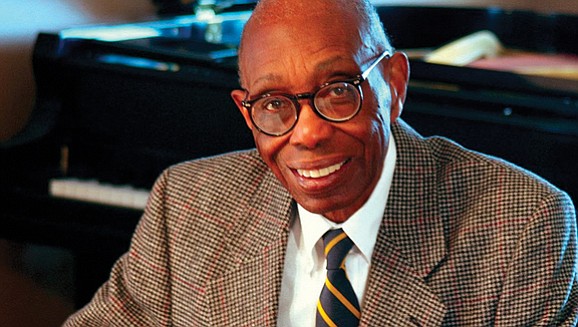 Mr. Mumford said Ms. Boulanger "was so impressed with (Dr. Walker's) musicianship that she allowed him to bring anything he wanted to lessons."
Dr. Walker tried to avoid being labeled as an African-American composer. He said in a 1987 interview that the label helped get his works played at symposiums on "black music," but kept him from having a "wider dispersion of my music and more performances."
Dr. Walker's reputation as a composer of works for orchestras like the New York Philharmonic, the Cleveland Orchestra and the Boston Symphony grew slowly.
Mr. Mumford said Dr. Walker struggled to get his music played, and it still is not regularly performed.
"We have a great deal of work to do regarding orchestra programming of composers of color," Mr. Mumford said. "Dr. Walker deserved many more performances than he has received thus far. Sad to say that even the work that earned him the Pulitzer has not graced the concert hall nearly enough."
In addition to being a composer and musician, Dr. Walker was also an educator. He spent 23 years as a professor and chairman of Rutgers University's music department before retiring in 1992 at age 70.
Before joining the Rutgers faculty in 1969, he taught briefly at Dillard University and then spent seven years at Smith College, where he was the first African-American professor to be awarded tenure.
During the course of his career, he also held faculty appointments at the Dalcroze School of Music and The New School, both in New York. He took leaves from Rutgers to teach music at the University of Colorado, Johns Hopkins University and the University of Delaware, where he was awarded a chair.
In 1999, at age 77, Dr. Walker was elected to the American Academy of Arts and Letters. He was inducted in 2000 into the American Classical Music Hall of Fame in Cincinnati.
During his career, Dr. Walker also received Guggenheim, Fulbright and Whitney fellowships and honorary doctorates from six institutions, including Oberlin and Spelman College.
Dr. Walker is survived by two sons, Ian Walker, a playwright, and Gregory T.S. Walker, a violinist and former concertmaster of the Boulder Philharmonic Orchestra in Colorado.