Personality: David Fowler Jones Sr.
Spotlight on Founder of TH-JAW Foundation
12/21/2018, 6 a.m.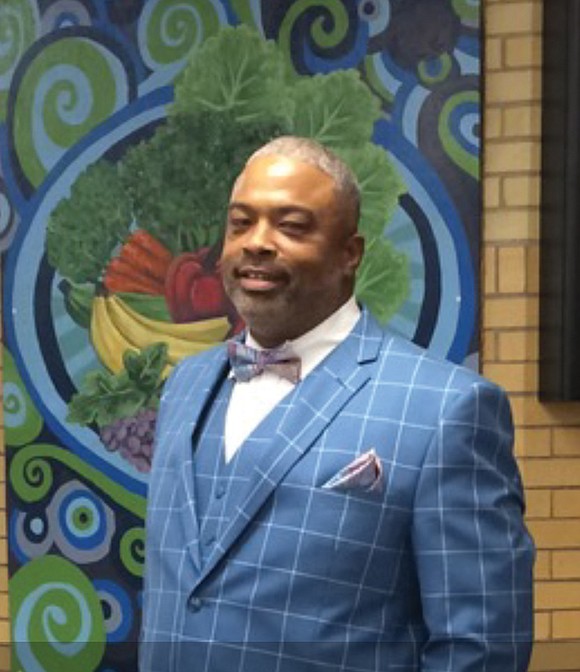 David F. Jones Sr., founder of the TH-JAW Foundation, truly believes it takes a village to raise a child.
"The same type of life you pour into your children, you should pour that into your neighbor's child," Mr. Jones says. "It truly does make a difference."
That is the cornerstone of the foundation built by Mr. Jones. The name of the foundation is fashioned after the names of Richmond's five primary high schools – Thomas Jefferson, Huguenot, John Marshall, Armstrong and George Wythe. The foundation's mission is to help motivate and mentor student athletes at those high schools.
The 44-year-old Mr. Jones is a 1993 graduate of Thomas Jefferson with vocational training. He is chief executive officer of his own construction company.
In 2015, he became the coach of Thomas Jefferson's ninth grade and junior varsity football teams.
Mr. Jones is so dedicated to the team, the students and his alma mater that his company, with donations from the community, built two coaches offices, a $70,000 weight room and locker rooms and purchased new uniforms and football sleds and tackling dummies for the Thomas Jefferson Vikings football team.
"It was a lot of hard work rebuilding the facilities, the team and athletic program," says Mr. Jones, whose son, David, 17, is a junior at Thomas Jefferson and his daughter, Latisha, 15, is in the International Baccalaureate program there.
Now the TH-JAW Foundation is working to enhance the lives of student athletes — male and female — across the city. Twice a year, the foundation puts on events — the City Summit for young men and the Queen City Summit for young women. His wife, Tamara, serves as the foundation's vice president.
"Our foundation's program is for everyone attached to sports," Mr. Jones says. "All of our female trainers, cheerleaders and band are a part of the program. They are a part of the program's family."
The summits bring together community leaders, school officials and business leaders with students to discuss academic and trade skills, the effects of social media and developing a purpose in life.
At the young men's summit in November, students were given ties and other gifts and they received SAT and job training information and dinner.
The summit for young women is tentatively scheduled for January, Mr. Jones says.
The foundation has done additional philanthropic work, including giving 50 complete Thanksgiving dinners last month to families.
Looking to the future, the foundation is working on developing a new, citywide football championship game each year, similar to — and as big as — the legendary Armstrong-Walker Classic.
"Our ultimate goal is to have a Thanksgiving Saturday championship to be played at City Stadium," Mr. Jones says. "This would include a citywide band. It would be a great city and school event while replicating the family tradition and atmosphere" of the Armstrong-Walker Classic.
"Additionally, the game's proceeds would help the schools economically," he says. "The funds would definitely go to supporting mentorship, scholarships and all of the programs to help young men and women have a better chance at being successful in life."