Personality: David Fowler Jones Sr.
Spotlight on Founder of TH-JAW Foundation
12/21/2018, 6 a.m.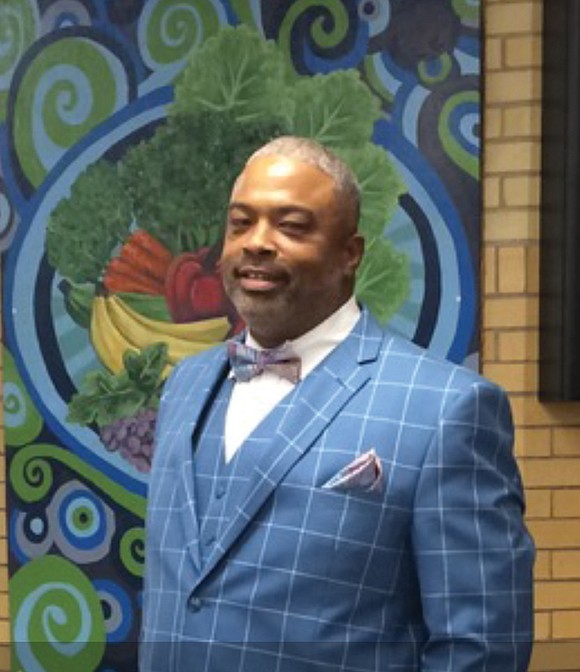 The foundation has been working with Harry Hughes, Richmond Public Schools' chief of schools, who was involved with a similar citywide football championship when he worked in Washington.
"Playing sports is a privilege," Mr. Jones says. "You put in the long practice hours and, at game time, your parents, teachers and coaches see the result of all of your hard work as well as what they've invested."
"As a coach, if I can teach a player 50 offensive plays, I know I can teach him geometry, math and history," he says.
"I would rather my players have four hours of study hall and one hour on the field. They would never be penalized for that."
Meet this week's Personality and high school athletics advocate, David F. Jones Sr.:
Occupation: Chief executive officer of David F. Jones and Son Construction.
No. 1 community involvement: Founder, TH-JAW Foundation, which stands for Thomas Jefferson, Huguenot, John Marshall, Armstrong and George Wythe, Richmond's primary public high schools.
Date and place of birth: July 19 in Richmond.
Current residence: Richmond's Byrd Park neighborhood.
Education: High school diploma; vocational training.
Family: Wife, Tamara Jones, and two kids, Latisha and David Jones.
When I created the TH-JAW Foundation: March 15, 2017.
Reason for founding: To motivate and mentor student athletes in Richmond Public Schools high schools, as well as to help upgrade all athletic facilities.
Foremost mission: To have all RPS high schools on the same level as all county high schools.
Why I am excited about this organization: Because of the opportunity to reach out and mentor so many young student athletes in RPS high schools.
What I hope foundation can achieve: Unity between all city high schools on and off the field.
Services TH-JAW Foundation provides: Mentorship, motivational speakers, annual city summits and athletic facility upgrades.
Why I got involved in community service: Because of the lack of support and love shown in all city public high schools.
How I start the day: At 5 a.m. with the word of God.
A perfect day for me is: Every day is a perfect day.
Something I love to do that most people would never imagine: Study politics.
How I unwind: Spending time with my family.
At the top of my to-do list is: To serve God.
A quote that I am inspired by: The best excuse is no excuse.
Best late-night snack: Something chocolate.
Kindergarten taught me: How to play well with others.
Person who influenced me the most: My mother, Alice C. Jones.
Book that influenced me the most: "Plug In" by Bishop Daniel Robertson Jr.
What I'm reading now: "The Wealth Choice: Success Secrets of Black Millionaires" by Dennis Kimbro.
My next goal: To become varsity head football coach at one of the city high schools.