William Lomax, longtime barber in Jackson Ward, dies at 87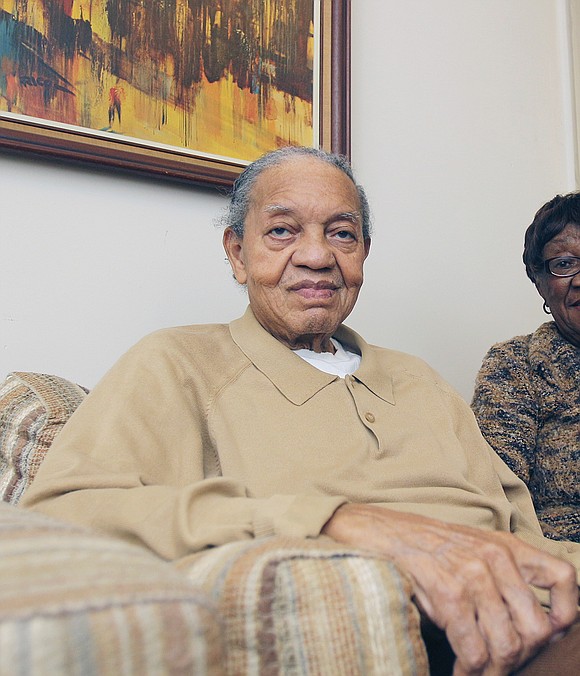 Longtime Richmond barber and NAACP stalwart William Lomax has died.
Mr. Lomax, who was best known for his barbershop in Jackson Ward, succumbed to illness Friday, Dec. 21, in hospice in Henrico County. He was 87.
Funeral arrangements were incomplete at Free Press deadline.
"He was a kind and loving man who would help anyone he could," said Ora Lomax, his wife of 63 years.
Mrs. Lomax, a longtime NAACP youth adviser at the state and local level, said she first met her future husband as a teenager when she came to Richmond on summer visits to relatives. They were friends for 12 years before they married, she said.

The president of the Richmond Branch NAACP also paid tribute to Mr. Lomax.
"His passion and dedication to everything he did was an inspiration," James E. "J.J." Minor III wrote in an email announcement of Mr. Lomax's death to members.

He described Mr. Lomax as "a civil rights activist, a community activist, a politician and a friend. RVA will not be the same without him."
Born in Church Hill, Mr. Lomax said in a 2016 Free Press interview that he learned the barbering trade at Maggie Walker High School. For 64 years, he was a hair-cutting fixture on 2nd Street, the main commercial corridor of Jackson Ward. He recalled starting his career in 1949 at Scotty's Barber Shop, which has since been demolished. He left to serve two years in the Army during the Korean War and returned to Richmond to resume his trade.

After working for others, he operated his own shop at 420 N. 2nd St. for nearly 50 years before giving up the space in early 2016, Mrs. Lomax said.
Mr. Lomax briefly reopened a shop on Hull Street and then moved to a shop on Broad Street. He retired in December 2016 after being injured in a traffic accident.
Along with being a life member of the NAACP, he also belonged to the Richmond Crusade for Voters. He was a member of the Prince Hall Masons and Mocha Temple No. 7.
Mr. Lomax also belonged to Trinity Baptist Church and was a former deacon of Mount Olivet Baptist Church.
Other than his wife, he has no immediate survivors.