VUU president accused of fraud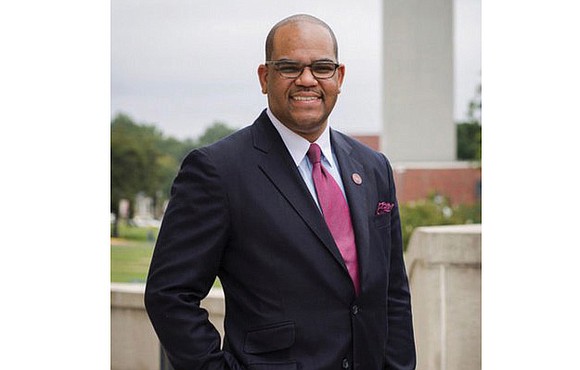 Dr. Hakim J. Lucas was supposed to be the ideal fit when Virginia Union University's board named the 40-year-old as the historic institution's 13th president in August.

Dr. Lucas, who came to VUU from Bethune-Cookman University in Daytona Beach, Fla., where he was vice president, was described as a person who could be effective with students. He was touted for his ability to connect with the larger community and said to know the ins and outs of fundraising based on his experience in generating dollars for Bethune-Cookman and Medgar Evers College in Brooklyn, N.Y.
But just five months after his appointment at VUU, the board's decision is looking questionable in the wake of a lawsuit filed by Bethune-Cookman University accusing Dr. Lucas and two other former top officials there of participating in a scheme to defraud Bethune-Cookman of millions of dollars.
At the heart of the lawsuit is an allegation that Dr. Lucas and his fellow conspirators took bribes to rig a deal with private developers that saddled Bethune-Cookman with a 40-year lease on a privately built dorm that will cost the school an astonishing $306 million over the life of the lease if the deal is allowed to stand.
Dr. Lucas and VUU board members have declined to directly comment on the allegations in the lawsuit, including a claim that Dr. Lucas had been suspended for violating Bethune-Cookman's policies just three weeks before VUU hired him.
VUU issued an umbrella statement on behalf of the board and Dr. Lucas in response to the suit:
"Virginia Union University, under the direction of Dr. Hakim Lucas, is committed to providing an enriched educational experience for our students and the community," the statement reads.
"VUU utilized a thorough and standard search and vetting process with a private third-party entity in the hiring of Dr. Lucas. It is not appropriate for VUU to comment on any reports of specific litigation in Florida as we are not involved.
"Dr. Lucas has retained private counsel and denies any wrongdoing in connection with his prior employment."
In addition to Dr. Lucas, the civil lawsuit was filed against Bethune-Cookman's former president, Edison O. Jackson; Bethune-Cookman's former chief financial officer, Emmanuel Gonsalves; two developers, Mark O. Glover and Darrell L. Dailey; and four companies the two developers own and control.

Dr. Lucas and his fellow defendants have not yet filed responses to the suit that Bethune-Cookman filed last week in Volusia County Circuit Court, which serves Daytona Beach.
In the lawsuit, Bethune-Cookman alleges that Dr. Lucas, Dr. Jackson and Mr. Gonsalves worked with the developers, Mr. Glover and Mr. Dailey, to win approval from the school's board to build a dorm for 1,200 students that was to be leased back the school, which lacked the finances and credit to built its own.

According to the suit, Dr. Lucas and Mr. Gonsalves "took control of, and corrupted the 'review process' for multiple competing bids that were presented to an internal committee.
"Dr. Lucas and Mr. Gonsalves manipulated and mischaracterized the competing bids" and pressured committee members to accept their favored development, the suit alleges.