Creighton Court heating work to take longer than expected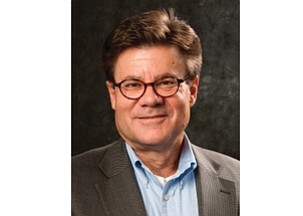 Spring will have arrived before heat is fully restored to apartments in the Creighton Court public housing community, according Orlando Artze, interim chief executive officer of the Richmond Redevelopment and Housing Authority.
Mr. Artze confirmed Tuesday that the work to install new baseboard heat in the 78 units where radiator heating failed likely will not be complete until March 29.
That's nine days after the official start of spring on March 20.
The completion date also is a month later than RRHA first announced when it began work three weeks ago.
Mr. Artze said rewiring apartments to accept baseboard heat is taking longer than anticipated, with electricians spending two to three days in each unit.
He said that nine units are being completed each week.
In order to accommodate the work, he said RRHA is temporarily relocating families to vacant, furnished apartments in Creighton Court. Keeping families in Creighton Court ensures "school schedules for children will not be affected."
He said the RRHA maintenance staff also has begun seeking to improve 255 other units in other public housing communities where there is no heat or heating has been inadequate.
Mr. Artze said a repair schedule is being set up and staff is being assigned to correct problems.
He said some problems can be corrected quickly, particularly if they involve replacing a radiator. But other problems, including blockages in the systems of pipes that bring hot water to radiators and return it to boilers to be reheated, will take longer.
Since 2014, RRHA has spent $1.8 million to repair and replace portions of the heating systems in Creighton, Fairfield and Gilpin courts, but the authority and its board acknowledge that the level of funding was inadequate to prevent breakdowns.
Mr. Artze stated RRHA is now re-examining the way it sets priorities for capital spending in the wake of reduced appropriations from Congress and the U.S. Department of Housing and Urban Development for maintenance.
"RRHA has to make decisions on the most effective way to commit resources for major improvements," Mr. Artze said. "We can't replace all the plumbing everywhere at the same time, so we have to anticipate where the problems are going to be."
He noted, for example, that RRHA previously spent $1 million on boiler replacement in Fairfield Court. RRHA recently accepted bids to replace 11 heating circulation pumps at a projected cost of $64,000.
However, he said, "Fairfield still has heating and domestic hot water boilers that need to be addressed. A rough estimate of the cost to replace the older boilers would be $1.5 million. Another phase of the heating pipe replacement would cost about $850,000."
RRHA has a backlog of $150 million in maintenance needs for its nearly 4,000 units. However, the authority receives between $6.1 million to $6.8 million a year from HUD for maintenance. That is $1 million to $1.7 million a year less than the $7.8 million RRHA received in 2007 for maintenance.
Going forward, Mr. Artze said, that RRHA plans to focus on using "scarce government funds to make sure we are prioritizing work related to our residents' health and safety while speeding up the process of replacing existing public housing with new homes."