RRHA heating problems, repairs continue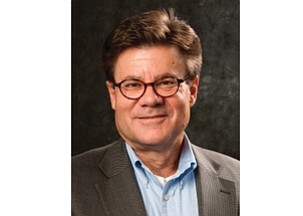 Three steps forward and one step back.
That's how it seems to be going for the Richmond Redevelopment and Housing Authority in dealing with the heating problems afflicting nearly 10 percent of its 4,000 public housing units.
Even as RRHA reports progress in restoring heat to 78 units in Creighton Court and to 333 other units elsewhere in its properties, RRHA now is dealing with a fresh problem: An aging boiler failed in Fairfield Court, cutting off heat to 20 apartments in three buildings.
In contrast to previous problems, RRHA appeared to move with lightning speed to address the new problem.
The failure occurred Feb. 22, according to Orlando Artze, the authority's interim chief executive officer.
The 20 affected families immediately were offered hotel accommodations, although only one family accepted, Mr. Artze said. Most received temporary portable space heaters, he said, and temperature readings showed all of the units remained above 65 degrees.
Meanwhile, a replacement boiler was quickly ordered and is expected to be in place by Friday, March 2, he said.
"The top priority is to install the new boiler and to keep residents informed," Mr. Artze said.
Meanwhile, as of Feb. 23, electricians had installed new baseboard heaters in 37 Creighton Court units, Mr. Artze said. "We are on schedule to complete all 78 units by March 29."
He said the response from tenants who have moved back into Creighton Court "has been positive since they are able to adjust the heat at each baseboard unit, which was difficult if not impossible for them to do" with the radiators.
The units did not have thermostats to control the heat from working radiators, which often generate so much heat tenants report having to open windows.
RRHA also reported in early February that the heat was out in 333 other units.
As of Feb. 9, RRHA staff had restored heat to 161 of those units, Mr. Artze said.
He said that RRHA heating, ventilation and cooling and maintenance staff spent recent weeks assessing the causes of the heating problems in the remaining 172 units.
Those assessments are now complete, he said, and repairs began this week.