Love stories
2/9/2018, 9:52 p.m.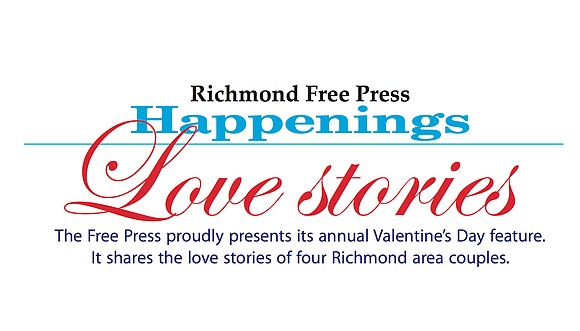 Tracy graduated the next year and was commissioned into the Air Force. He was assigned to Dyess Air Force Base in Abilene, Texas. We began a very long distance relationship, and it was truly love because it was really long distance. Tracy and I talked nearly every night and usually ended our last conversation around midnight.

One day, Tracy appeared at my house in Oxford, Miss., talking to me on his cell phone as if he was still in Abilene. He told me that, after we had hung up the previous night, he got into his car and drove 15 hours to Mississippi just to see me. He wanted to take me to dinner and, yes, after dinner he proposed. Of course, I said yes! But I had to complete college first and then we were married.

We shared our educational pursuits through my attending Thurgood Marshall College of Law and his master's degree pursuit at Meharry Medical College.
Tracy admits that he is so proud to be my husband, and I am proud to be his wife.
Tracy also admits that I wasn't the only one love struck that fateful day on the stroll to class. He says he gazed, but wanted to stop and stare. He says he knew I would be his girlfriend that day and told all his fraternity brothers. He actually told them he found the person he would marry.
Twenty years later, our love affair continues and is only getting better. We've been blessed to have three beautiful children, Caleb, 15, Jillian, 11, and Joshua, 9.

Happy Valentine's Day!
Doris Causey is the managing attorney at the Central Virginia Legal Aid Society and the first African-American president of the Virginia State Bar.
Tracy Causey is chief executive officer of C.A.H.N., the Capital Area Health Network.
In August, Keith and I will be celebrating 25 years of marriage. Finding love was a journey that started in 1992, when a mutual friend, who also was a colleague of Keith, introduced us.
While serving as a firefighter for the City of Richmond at the time, Keith Glenn came across an article in one of our local newspapers that reported on the great community work being done by a senior planner in the Richmond Department of Planning and Community Development. Her name was Selena Cuffee.

He must have been really impressed with me because he told his colleague about the article. His colleague immediately said, "Keith, I know her."
After months of trying to get our schedules to sync, we finally went on our first date. But the first date was really a "blind date" for me! Keith knew more about me than I knew about him. He even knew what I looked like from the article. I had no idea who this guy was or anything about his appearance. You have to remember that these were the days long before social media.
Well, needless to say, I was pleased when we met that first time at a pizza restaurant. It was a quiet and fun evening as the "city guy from Richmond" got to know "the country girl from Chesapeake." We shared stories about our hobbies, our families and our work for the City of Richmond.
That first date would lead to many special picnics, skate nights, church activities, family and holiday events — and, ultimately, marriage in 1993.
We never imagined that almost 25 years later, we would be celebrating a journey of family and love that also has given us a smart and beautiful daughter who will be graduating from college in May.
Here's to hopefully 25 more years and then some on this journey together!
Selena Cuffee-Glenn is chief administrative officer for the City of Richmond.
Keith Glenn is a retired Richmond firefighter who currently is a deputy sheriff with the Richmond Sheriff's Office.