Feeding schools' budget
City Council approves 1.5% meals tax hike for schools construction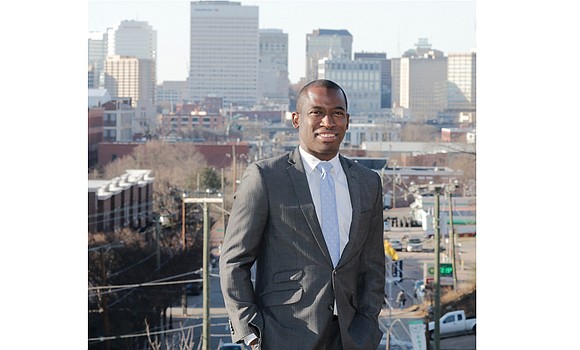 On July 1, people dining out in Richmond will pay an extra 1.5 percent in tax on their prepared meals.
The projected extra $9 million in annual tax revenue will be used to repay $150 million the city plans to borrow to build up to four new schools in Church Hill and South Side to replace aging and decaying buildings.
As anticipated, the Richmond City Council swept aside concerns from restaurant owners and theater operators that the higher tax would slow this booming section of the city's economy and approved the meals tax hike on a 7-2 vote Monday night, handing Mayor Levar M. Stoney his biggest victory since taking office a year ago.
The vote to boost the local tax on meals capped the mayor's whirlwind, three-week campaign that began Jan. 22 when he announced the proposal.
Although he did not attend the council meeting, Mayor Stoney started the meeting with at least five council members committed to approve the increase based on a test vote a week earlier.
However, the mayor continued to campaign for the tax in the days leading up to the vote and gained the backing of two more members, Parker C. Agelasto, 5th District, and Reva M. Trammell, 8th District, both of whom supported a 30-day delay last week.
Andreas Addison, 1st District; President Chris A. Hilbert, 3rd District; Ellen F. Robertson, 6th District; Vice President Cynthia Newbille, 7th District; and Michael J. Jones, 9th District, also voted to approve the meals tax increase.
The "no" votes came from Kim B. Gray, 2nd District, and Kristen N. Larson, 4th District, who, during their previous service on the School Board, created a plan for school improvement that ultimately went nowhere.
Ms. Gray blasted the plan to renovate and build new schools as "half-baked" because specifics on how the new tax money would be spent do not exist.
"This is taxation without preparation," she said as she scolded her colleagues for refusing to take the time to consider where the money would go. "What is the rush?" she asked.
She said the mayor had broken his promise to only back a "fully vetted plan" that was to go through his Educational Compact and a community review.
Ms. Larson, who was rebuffed in a last-ditch effort to delay the vote, expressed disappointment that the council was giving up its role to "serve as a check and balance on the mayor."
Based on the current city financial outlook and limited debt capacity, the new meals tax dollars could be the only money the city will spend to replace decrepit schools in the next five years.
Still, Mayor Stoney said the vote "sent a strong message to students that (the city) is no longer willing to kick the can down the road when it comes to providing them with modern, safe and healthy environments in which to learn."
In his statement, he promised that Monday night's vote was just "the first big step in what will be many more steps to improve our schools for our children."