'Jury still out'
Mayor Levar M.Stoney finishes first year amid ambivalence despite human touch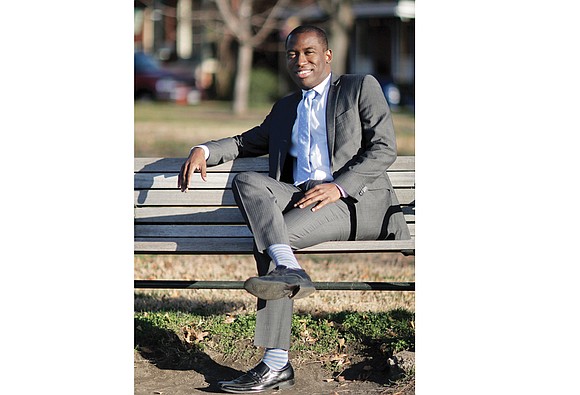 Richmond Mayor Levar M. Stoney has probably shaken more hands, taken more selfies with city residents, issued more tweets and participated in more events, programs and festivals than any mayor in recent memory.
One year into his tenure, Richmond's youngest chief executive appears to have kept his campaign promise to be a "hands-on, visible and engaged mayor."
The 36-year-old mayor noted he has "completed hundreds of visits throughout the city that touched every district and school and police precinct."
That kind of activity has impressed City Councilwoman Reva M. Trammell, 8th District, who frequently praises Mayor Stoney for the sharp contrast he provides to his predecessor, Dr. Dwight C. Jones, who was far less visible.
But despite Mayor Stoney's public touch, it's not clear if that has translated into concrete advancements for the city.
"I think the jury is still out," said educator Jonathan Davis in a comment that appears to sum up the view of many in the city.
None of the members of City Council responded to a Free Press query asking for their view of the mayor's first year for this article. There also was notable silence from the state senators and delegates who represent the city in the General Assembly.
A dozen private citizens and activists who follow city government and were queried during the past two weeks could name a single accomplishment of the mayor during the past year.
That might surprise Mayor Stoney, who believes he has made a strong impression during his first 12 months in office.
Some of his most public achievements during the year involved finishing projects begun by his predecessor, Dr. Jones, including the installation of a statue of Richmond great Maggie L. Walker and gaining the funding to begin construction of new housing next door to Creighton Court on the site of the former Armstrong High School.
One item that is his own is the creation of a commission to discuss the future of the Confederate statues on Monument Avenue. Yet unlike other cities, but typical of Richmond, the often heated talks surrounding the statues' removal has not translated into action.
In the year ahead and for the rest of his term, the mayor ambitiously hopes to do more.
His top goals include:
• "Creating a sustainable and responsible funding solution for our school facilities and investing in teachers (to) ensure the greatest number of our children attend schools that are not only state-of-the-art, but also are academically high-performing," and
• "Continuing our efforts to combat poverty, not only through our Office of Community Wealth Building, but through steps to address affordable housing options, implement public safety improvements and create economic opportunity that will lift our families up and give their children their best chance to succeed."
The second goal may be easier to accomplish given the robust state of the city's economy, the growth in jobs and the general decline in unemployment.
How well that translates into improvement in income and family life in struggling areas of the city remains to be seen.